By Emma Gran – Journalism & Political Science, 2022
L&S students are a great match for consulting roles. The skills learned through an education in the College of Letters & Science — critical thinking, problem-solving, creativity, and leadership — align with what consulting organizations are always looking for. Today, there are many consulting firms seeking students with fresh ideas across all majors and industries. 
The whole idea of "consulting" can be a mystery to a lot of students. What does "consulting" even mean, who does this kind of work, and why would students want to launch a career in consulting? The reality is that recent grads from a variety of backgrounds work in consulting firms specializing in lots of different industries that offer fantastic opportunities for professional development, quality continued education and training, and a healthy work-life balance. 
Even better, the consulting industry is turning over record revenue and growth in recent years, which means lots of opportunities are available. According to the U.S. Bureau of Labor Statistics' Occupational Outlook Handbook, employment in management, scientific, and technical consulting is projected to grow at a rate faster than the average for all occupations in the next decade. 
What Is It Like to Be a Consultant?
Companies of all types and industries do not always have the expertise, time, or resources to address challenges they encounter in their business. To overcome such challenges, some organizations hire consulting firms to determine the best course of action for finding and implementing solutions.
It may be useful to think of consultants as "doctors" for businesses — brought in to diagnose the central cause of a particular issue, prescribe an appropriate treatment, plan the implementation of treatment, and oversee its effectiveness. 
In their daily responsibilities, many consultants enjoy flexibility and diversity of experiences. They work on a variety of projects, usually in collaboration with an intentionally diverse team, and develop a range of valuable skills. They help solve problems and develop plans of action in a business landscape that is always evolving and changing.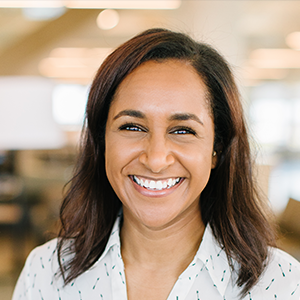 "​​Everyday is different as a consultant," says Lina Ahmed, Senior Analyst, Talent Services at Ovative Group, a mid-sized consulting firm specializing in media and marketing. "You are working to solve real time problems and strategize for the future. It is so great to be able to work on things you will see immediate results for and also know that some of the work you are currently doing will impact things in weeks, months, or even years down the line."
At Ovative Group, consultants are both creative and qualitatively focused in their work. Ahmed says agencies must be analytical and-data driven to be successful in the 21st century, but creative problem solving and adaptability remain equally important. 
"Digital marketing, in particular, is a great industry to mix both an analytical and creative mindset," says Ahmed. "I love being able to stretch both parts of my brain while doing the work I do at Ovative."
UW-Madison alum Jackson Comeau majored in Political Science and International Studies and started his consulting journey right after graduating in 2016. He worked at a small boutique management consulting firm before a three-year run in digital transformation consulting at Baker Tilly.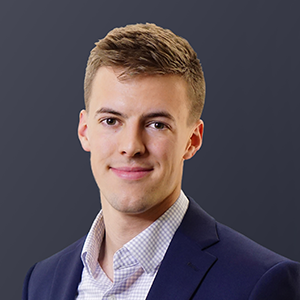 "As a consultant, you are in a unique position to really focus on solving problems for your clients, and that has been really special for me," says Comeau. "I worked with businesses that didn't know how to digitize and implement technology to help them with their processes and stay in line with their competitors. I didn't have to worry about a special project while maintaining a full-time role elsewhere in the business; instead, as a consultant, I got to focus just on the unique, specific situation at hand."
Comeau is now a solar energy consultant at Sun Badger Solar, where he is applying his past experiences and developed skill sets in a small business with a mission he is passionate about. 
What Are Some Reasons to Consider a Career in Consulting?
Comeau says the flexibility and variety built into consulting roles, in addition to exceptional opportunities for growth and learning offered by consulting firms, are major benefits in his career. L&S alumna Sophie Gunderson (Geoscience & Geological Engineering, '19) agrees. 
In Los Angeles, Gunderson is using her knowledge from her degree programs to excel as a managing consultant at Guidehouse in the energy industry. Gunderson says it feels like she is "getting another education through my job," and appreciates the opportunities for growth and diverse experiences at her firm.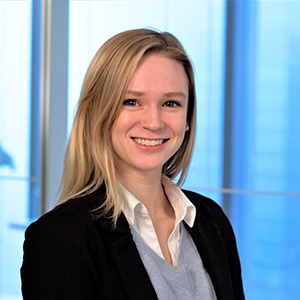 "My managers actively recruit people with diverse backgrounds and majors," she says. "There is definitely a place for non-business students to add diversity in thought and their own strengths to a consulting team."
Gunderson has enjoyed great support from Guidehouse; she was able to move from the Chicago to Los Angeles office earlier this year, had her hard work recognized with a promotion, and is now pursuing a graduate degree online through UW, which is partly financially supported by Guidehouse.
As Gunderson's career journey shows, consulting firms often invest in their employees' development and wellbeing by creating opportunities for additional job training and growth. Many offer educational conferences or classes, networking spaces for employees from different areas of the firm to connect and talk about their roles, and other tools to help employees pursue their passions in the workplace. 
Keep in mind, every career path has pros and cons that are important to balance. Some consulting firms and industries have higher turnover, and workflows that fluctuate in intensity. 
How Can I Prepare for a Future in Consulting?
If you are interested in pursuing a career in consulting, focus on building the skills core to consulting: strategic thinking, creativity, and leadership.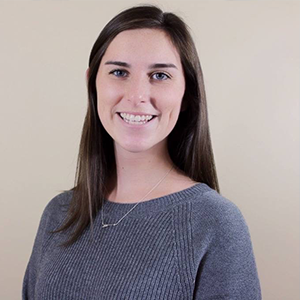 "My biggest piece of advice to students is to get involved with organizations on campus that they are passionate about and take on leadership roles," says Meghan Pomnitz, a Recruiting Coordinator at Bain & Company, a management consulting firm that advises public, private, and non-profit organizations from across the globe.
"You don't need to only be involved with consulting clubs – feel free to branch out to other things you are interested in," Pomnitz explains. "When hiring, we look for candidates that are passionate about solving challenging problems, have leadership experience, and show strong communication skills."
Matt Delaney, the Career & Internship Specialist for the SuccessWorks Consulting, Finance, Management & Client Relations Career Community, is ready and eager to assist students interested in the consulting industry. 
"We can work together to identify what relevant experience and skills students have developed and how to articulate those to apply for consulting internships and careers," Delaney says. "The first step to learn more about consulting is to set up an advising meeting, do some online research, or engage in any learning sessions provided directly by consulting firms."
L&S alumni are also an incredible resource for learning about how students of any major can build a career in consulting. The SuccessWorks Career Conversations Canvas course is a great way to learn how to network, then connect with specific alumni who have volunteered to mentor students one-on-one. 
"It's beneficial for students to speak to alumni in consulting to learn what specialties, fields and industries interest them," explains Beth Karabin, a Career & Internship Specialist for Technology, Data & Analytics. "Consulting can sometimes feel tricky to break into, so alumni also make excellent allies in a new grad's career."
Employers Featured in This Story: