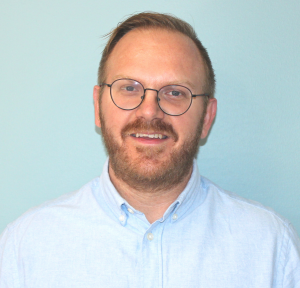 Meet Matt, your Career & Internship Specialist for the Consulting, Finance, Management & Client Relations Career Community! Matt, who majored in Math with a Business minor as an undergraduate, is ready to help you find your way from college to career with your L&S degree. Make an appointment with him at the button above!
Email:matt.delaney@wisc.edu
Spring 2022 Events
There are no upcoming events at this time.
Myths about Careers in Consulting, Finance, Management & Client Relations
There can be a lot of misconceptions about careers in this field, so it's good to be aware of the most common ones. Click the myths below to read more about the truth behind the myth.
This is an accordion element with a series of buttons that open and close related content panels.
"Sales is terrible – only used-car salesmen or telemarketing."
Not true! What most people imagine when they hear "sales" is what is commonly known as 'outside sales', and even that is a large category to stereotype. Sales is any way the company interacts with its customers/clients. This includes 'inside sales' activities like customer experience, account management, service support staff, and sometimes product development. Outside sales is any sales activity that goes out from the company – i.e. making sales calls, driving in new business and yes, making cold calls.
Common advice is usually that sales is enjoyable when you're passionate about your product/service. Instead of imagining a used car salesman, imagine the job that sells Google services, or medical devices, or event planning services.
"Finance is like accounting in that it requires a specific degree to enter the field."
Not true! Because it is a regulated profession and involves a specific math-set, an accounting career does generally require a degree, especially for more advanced positions. Finance, however, is not the calculation of funds (as accounting is), but the strategic use of funds. This means a candidate can often be taught the principles of finance on the job, but the asset of a finance professional is their critical thinking and problem-solving skills. These can be gained from any liberal arts degree that teaches the student to connect disparate ideas and think comparatively.
"Phone work is for people without a college degree."
We live in a virtual world, now more than ever in 2021. This means that many jobs take place entirely via phone conversations. It pays to examine jobs closely that look like "call center" jobs. Some likely will be, but others might be more complex roles that happen to take place primarily over the phone. Examples include financial advising, product sales/support, insurance claims management, or IT.
"An MBA is good for anyone who's interested in business."
They're great, but not always the right choice for everyone. An MBA is an excellent addition to a resume when it is pursued with purpose. Simply put, completing an MBA program does not guarantee you a pay raise or a Wall Street job. MBA programs are designed to augment and focus an already-existing business knowledge. Most MBA programs strongly encourage candidates to spend a few years in the workforce to best prepare them for the coursework of an MBA program.
"I don't have any experience to qualify for a job in business."
The business field is possibly the most flexible of career paths to begin. Many entry-level jobs require a baseline proficiency of administrative, communication and problem-solving skills which can be met by a variety of experience that students gain through their college career. The trick for you as a student is to explain to others why your experience is transferable. If you can make the connections clear enough, you can make a good case for your candidacy for more positions than you think!
"There are focused business career paths."
Yes, and no. There are ways to build a focused business career, with each promotion as a sensible extension of the previous. More frequently, business professionals find themselves moving around within different roles or industries, while still focusing on their skill masteries. For example, a sales professional's career might include dedicated sales, product support, team management and even technical writing across multiple roles. Business is a very versatile career space to enter for someone who knows what they like to do, but isn't sure how that could manifest in the real world. If you can imagine a job, it's likely it exists somewhere in the business world.
"I'm too late to apply for jobs in investment banking or management consulting."
Never! It certainly pays to start as soon as possible with high-competition jobs like those on Wall Street, but that just means now is a great time! If you are interested in high-competition career tracks but aren't sure where to start, begin by networking with alumni in the field to learn about how they got to where they are. Networking will help clarify your options to pursue the career, and will earn you friends in your new networking contacts along the way. You can do this networking at Career Fairs, alumni events, or even via LinkedIn.
Explore Career Paths
L&S students and alumni have the knowledge and skills to be successful in business careers. In fact, many employers seek out liberal arts students to meet the unique needs of their organization. Learn more here about how your L&S degree could translate into a career in consulting, finance, human resources, sales, marketing, actuarial science, and more!
Ask a Badger
Listen to UW-Madison Political Science & History alumnus, Jonathan Walters, share advice on getting into management consulting.
The freedom to learn provided by American Family was the best thing about my internships. I was given room to breathe and do my work. Nobody is micro-managing you, but the support is there if you need it. The company is really focused on you developing as a professional.

James Z, 2016 Intern
Get A Job Or Internship
Ready to look for your next opportunity? Here, you'll find many resources to help you apply to jobs and internships in this industry as well as view featured employers that may be helpful on your path to success!
Microinternships

While searching for a job or internship, check out microinternships for a great way to get real work experience. These short-term, professional, and paid opportunities can be completed in a matter of hours.
Offered through the Parker Dewey platform, these opportunities also allow you to demonstrate your skills while working on professional projects from real employers. Given the current state of things, tasks can often be carried out remotely.
Dig Deeper
This is an accordion element with a series of buttons that open and close related content panels.
On-Campus Resources
Career Exploration Resources
Featured Employers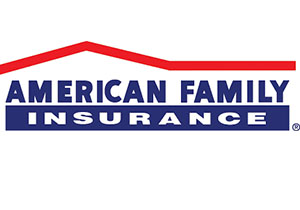 Interested in a growing, rewarding career? As part of the third largest insurance company in the nation, you'll be a trusted, caring advisor in your community, and you'll work to inspire, protect and restore the dreams of American Family Insurance customers.
We're there for our customers in their time of need. We help them recover from tragedies and accidents. We repair cars and homes and even help rebuild entire towns.
We currently provide a variety of insurance products including car, home, life and commercial policies for families and businesses in 19 states.
Joining our agency family isn't just a highly rewarding career — it's the chance to make a positive impact on our customer's lives.
Jobs & Internships on Handshake

Set up your profile in Handshake to take care of everything you need to explore career events, manage your campus interviews and apply to jobs and internships from 200,000+ employers around the country.

SuccessWorks now offers an exciting resource for you called Big Interview. This great tool helps you learn, practice, and analyze your interviewing skills.
It's easy to sign up, it's free, so check it out and help your future self ace your next interview!
Looking to get started now? We have made a specialized assignment for you to practice the four most common interview questions. Just go to the "Assignments Tab" and enter code: 3237e2
Check out these courses
FUNDAMENTALS OF ACCOUNTING AND FINANCE FOR NON-BUSINESS MAJORS
Prerequisites: Sophomore Standing
Better understand the role business plays in society. Learn the key fundamentals of accounting, finance, and business law.
FUNDAMENTALS OF MANAGEMENT AND MARKETING FOR NON-BUSINESS MAJORS
Prerequisites: Sophomore Standing (Not open to business majors)
Introduces non-business students to basic concepts and practices in business. This course is a basic overview of management, marketing, strategy, entrepreneurship, ethics, supply chain, and international business.
PROGRAMMING I
Prerequisites: Satisfied Quantitative Reasoning (QR) A requirement
Learn the process of incrementally developing small (200-500 lines) programs along with the fundamental Computer Science topics. These topics include problem abstraction and decomposition, the edit-compile-run cycle, using variables of primitive and more complex data types, conditional and loop-based flow control, basic testing and debugging techniques, how to define and call functions (methods), and IO processing techniques. It also teaches and reinforces good programming practices including the use of a consistent style, and meaningful documentation. Intended for students who have no prior programming experience.
INTRODUCTION TO DATA MODELING I
Prerequisites: Satisfied Quantitative Reasoning (QR) A requirement
Introduces students to reproducible data management, modeling, and analysis through a practical, hands-on case studies approach. Topics include the use of an integrated statistical computing environment, data wrangling, the R programming language, data graphics and visualization, random variables and concepts of probability, data modeling, and report generation using R Markdown with applications to a wide variety of data to address open-ended questions.
INTRODUCTION TO INTERNATIONAL RELATIONS
Prerequisites: None
Covers the major issues in international relations since the end of World War II including: the causes of war; civil wars and ethnic conflict; economic development; international trade; exchange rates and international monetary relations; international capital flows and financial crises; foreign direct investment; globalization and the environment; the UN, the IMF, World Bank, WTO, and other international organizations; and international law and human rights. The focus is on states' relations with each other and the factors determining the nature and outcomes of these international interactions. The course seeks to develop analytical tools for thinking about important questions in world politics regardless of the countries or issues involved, to examine international affairs in a systematic way.
INTRODUCTION TO MEDIA PRODUCTION
Prerequisites: None
Teaches students the skills they need to produce, engage with, and understand new and emerging technologies within the context of communication and creative expression. Students will become more critical consumers and producers of digital media.