Social Justice Internships: Applications Now Open
Want to make a positive impact in local communities and get valuable experience? We're helping to connect UW-Madison students with internships at local social justice non-profit organizations.
Explore Career Paths
GOVERNMENT AGENCIES work to implement policy and provide services to citizens at the federal and local level. Virtually every job you can think of has a corollary in a government agency. Every major is wanted and needed.
POLICY/POLITICS elected officials craft the policies that agencies implement by conducting research, meeting with individual constituents, think tanks, and trade associations and attending town halls. If you aren't a researcher, consider running for office yourself, or working for someone who does!
INTERNATIONAL AFFAIRS allows you to focus on world issues especially if you are passionate about diplomacy or international development.  This is a rewarding and highly competitive field.
LAW: SuccessWorks partners with our colleagues at the Center for Pre-Law Advising to help students who are considering whether or not law school is for them.  CPLA has some fabulous resources on their website, or you can make an appointment to go in and chat with one of the Pre-Law advisors. If you aren't yet sure if law is for you or if your interests are more related to careers in the legal field that don't involve law school (e.g. criminal justice, paralegal, etc.), or related to what you might do during a "gap year" prior to law school, then come on over to SuccessWorks and let's chat!
Wisconsin in Washington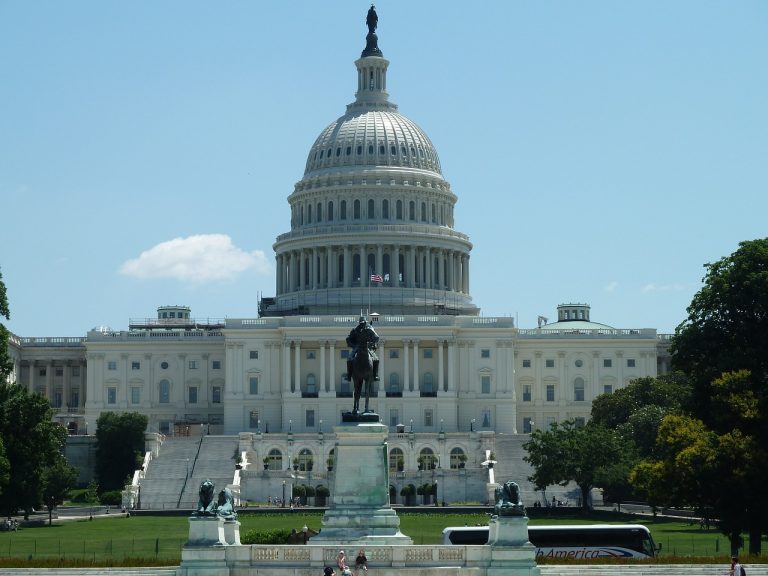 Want one of the best experiences to learn what it's like working on politics, policy, or international affairs?
Spend a semester or summer on an internship in Washington, DC, focusing on domestic or international policy issues while living in the heart of the nation's capital. As you earn academic credit for your internship, you'll gain first-hand experience in the political sphere of Washington, DC, connecting with UW alumni and other professionals. Semester students will have the option to take a course taught by our Ambassador in Residence.
Ask a Badger
Listen to alum Sarah Eskrich (BA '08 Political Science/Gender & Women's Studies) discuss working in policy consulting and public service.
49% of federal jobs are in the civil service. The other 51% are made up of excepted positions and the US Postal Service.
Attend an Event
Opportunities to Explore
Still exploring your options and looking to learn? These events are a great place to start.
December 9 @ 2:00 pm
-
2:30 pm
Career & Networking Events
Ready to get your applications together, network with employers and alumni, and land that job or internship? Don't miss these events.
There are no upcoming events at this time.
Get A Job Or Internship
Ready to learn more about finding positions, refining applications, and landing the job or internship you want? Here you'll find many resources to help you apply to jobs and internships in this industry as well as view featured employers that may be helpful on your path to success!
Microinternships

While searching for a job or internship, check out microinternships for a great way to get real work experience. These short-term, professional, and paid opportunities can be completed in a matter of hours.
Offered through the Parker Dewey platform, these opportunities also allow you to demonstrate your skills while working on professional projects from real employers. Given the current state of things, tasks can often be carried out remotely.
Policy, Politics, Lobbying & Law Resources
This is an accordion element with a series of buttons that open and close related content panels.
What is Policy? Skills Needed for Success. Potential Policy Careers
Think Tanks, Trade Associations, and Lobbying
State Legislators and Legislative Organizations
Political Campaigns
US Congress, Congressional Committees, and Legislative Agencies
National Political Party Organizations
Wisconsin City Management & School Boards
Law and Other Opportunities in the Legal Profession
International Affairs Resources
This is an accordion element with a series of buttons that open and close related content panels.
General Advice About Getting Into International Affairs
Understanding the International Affairs Field
Training in international affairs prepares you to solve problems through diplomacy, defense, and development work. You can help manufacturers, communication firms, consultants, energy companies, and others move products and ideas around the world. You can build the capacity of students and organizations through international education and cross-cultural training. You can stop conflicts, fight disease, and slow environmental degradation. Students with a background in IA find meaningful careers addressing these issues in the public, private, non-profit, and multilateral sectors. However, it can be a challenging world to break into. The resources below should help guide you as you set out on a path to a global career.
What Can You Do With an IA Degree? – A helpful exploration of the many areas that people go into
To the Graduate who Wants to Work in International Affairs – Good advice; read this thoroughly
Ten Skills for an International Affairs Career in the 21st Century
How to Get a Job in the Foreign Policy World
What is International Relations?
Selected Articles Focused on the International Development Field
For more like the above, the website Indev has a bunch of great articles about working in International Development (12 pages worth on a wide range of topics; select based on your own interests)
Suggestions of things to do while you are still a student at UW – Madison
Resources
International Careers With the US Department of State

The State Department Consular Fellows Program – Foreign Service Consular Fellows serve in U.S. embassies and consulates overseas alongside Foreign Service Officers, other U.S. agency personnel, and locally-employed staff. Using their language skills in Spanish, Portuguese, Mandarin Chinese, or Arabic, their primary duty is to adjudicate visas for foreign nationals. Duties and responsibilities are similar to those of entry-level career Foreign Service Officers. While at post, Consular Fellows are members of the embassy or consulate community and receive many of the same benefits that career Foreign Service members receive, such as housing and educational allowances for eligible family members.
Diplomatic Couriers – Foreign Service Diplomatic Couriers assist in worldwide security programs that provide secure transportation services for Department of State classified diplomatic pouches.
The State Department Foreign Service Specialist – The U.S. Department of State offers career opportunities to professionals in specialized functions needed to meet Foreign Service responsibilities around the world. As a Foreign Service Specialist, you will provide important technical, management, healthcare or administrative services at one over 270 posts overseas, in Washington, D.C., or elsewhere in the United States.
Other Federal Agencies with an International Focus
OPIC – The Overseas Private Investment Corporation is a self-sustaining U.S. Government agency that helps American businesses invest in emerging markets.
The Intelligence Community – Made of of 17 agencies working together to protect the United States of America. We focus on an ever-expanding range of issues, from terrorist financing to drug trafficking, from climate change and environmental issues to foreign technology threats and nuclear proliferation.
USAID – USAID is the world's premier international development agency and a catalytic actor driving development results. USAID's work advances U.S. national security and economic prosperity, demonstrates American generosity, and promotes a path to recipient self-reliance and resilience.
US Commercial Service – The U.S. Commercial Service is the trade promotion arm of the U.S. Department of Commerce's International Trade Administration. U.S. Commercial Service trade professionals in over 100 U.S. cities and in more than 75 countries help U.S. companies get started in exporting or increase sales to new global markets
And a Great List for STEM majors – These federal science and technology agencies have information specifically about international matters. Use these links to reach the main "international" component of their site. These agency sites may also contain additional international information.
Popular International Affairs Organizations

The United Nations Young Professionals Programme – The YPP exam is offered annually with applications opening typically in July/August in a variety of subjects which change each year
The United Nations Junior Professional Officer Programme (JPO) – Recruits by participating nation only
Helsinki Commission – Interns research issues on human rights, religious liberties, corruption and rule of law, and free media; communicate with House and Senate offices regarding pending foreign policy initiatives and much more
NATO Internship Programme – Recruits 1x/year (mid March-mid April)
The World Bank – Works with governments, civil society groups, the private sector and others in developing countries around the world, assisting people in all areas of development, from policy and strategic advice to the identification, preparation, appraisal and supervision of development projects.
The International Finance Corporation – The IFC uses capital, expertise, and influence to help change the world for the better – to eliminate extreme poverty and to boost share prosperity
The Alliance for International Exchange – An association of 90 nongovernmental organizations comprising the international educational and cultural exchange community in the United States
This page provides a list of organizations "doing good" throughout the world as well as aid-working job sites, where you might be able to get your hands on a job to do your own "good"
Other sites that list international development opportunities
The Peace Corps
PEACE CORPS
The Peace Corps was established by an Executive Order issued by President John F. Kennedy on March 1, 1961 which was followed up on 3/2/61 by Kennedy's famous "Ask not…" speech. Returned Peace Corps Volunteers have gone on to achieve extraordinary success in all kinds of fields. Some, inspired by their service, stay in education or health-related professions, or choose to join the Foreign Service. Others pursue careers in business, from entrepreneurial startups to management at major companies. The alumni network is huge and can be a real benefit when you are searching for the first post-service job.
Unlike many years ago, Peace Corps volunteers are no longer sent "wherever" with no say in their placement (unless they choose this option), but instead can select a specific program, project, or country to serve with. Some common questions about and benefits of Peace Corps service are listed below.
Is Peace Corps Service Right for You?
Financial Incentives Linked to Service –  Financial assistance is available to returned Peace Corps Volunteers at more than 90 partner schools in a wide range of disciplines through the Paul D. Coverdell Fellows Program.  All fellows complete internships in under-served American communities, allowing them to bring home, and expand upon, the skills they learned as Volunteers. If accepted to a partner school, up to 33% of your graduation tuition may be paid.
Federal Job Benefits Linked to Service – Like Americorps Vista alums, Peace Corps alums who complete the full 2 years of service receive Non-Competitive Eligibility for Federal jobs for one year following completion of their program.  You can view opportunities (Federal and NGO) for returned Peace Corps Volunteers on their Career Link.
UW Campus Peace Corps Representative – Visit with a returned Peace Corps volunteer who can assist you with your application, site selection, and more.  Many events and opportunities are offered throughout the year. You will find them listed on the page.
UW's Peace Corps Recruitment Ranking – Simply put: WE'RE #1!!!!!
State, City and County Government Agency Resources
This is an accordion element with a series of buttons that open and close related content panels.
What Can You Do in State, City, or County Government?
State/City Agency Resume and Cover Letter Advice
State of Wisconsin Government Agencies
City and County Government Agencies Throughout Wisconsin
State, City and County Government Agencies Throughout the US
Federal Government Agency Resources
This is an accordion element with a series of buttons that open and close related content panels.
Why Become a Fed? - Timelines and Benefits
Federal Job Search Resources
How to Write a Federal Agency Resume & Cover Letter
Federal Agency Internships
Entry-Level Federal Agency Jobs
Housing in DC
Careers in the US Military
Special Information for Veterans
Special Information for Candidates with Disabilities
Selected Federal Scholarships & Fellowships
Federal Contracting
Featured Employers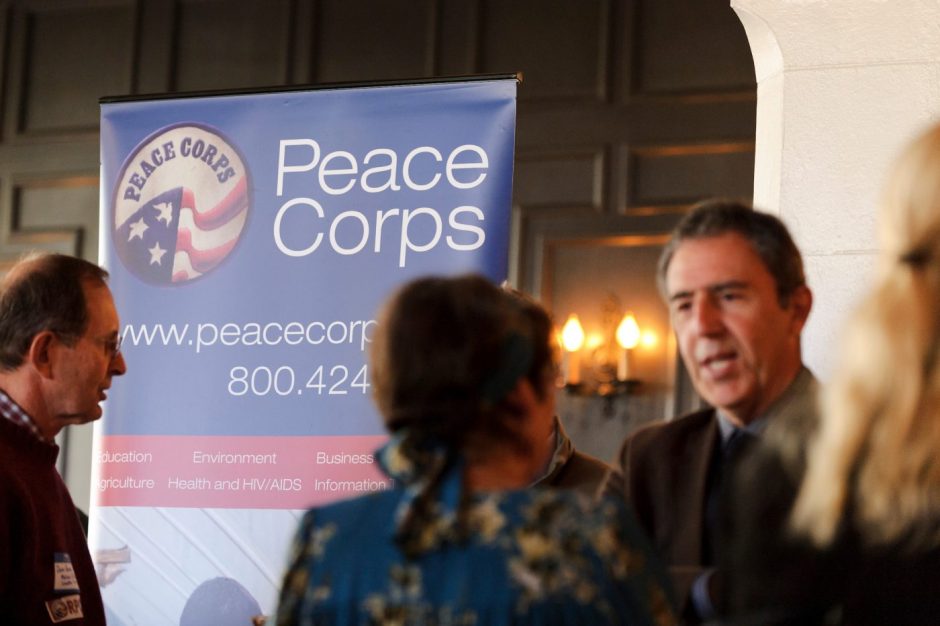 The University of Wisconsin-Madison is proud of our long-standing and significant role in promoting the Peace Corps on our campus. Since 1961, more than 3,200 University of Wisconsin-Madison graduates have put their education and experience to work around the world in the areas of education, health, environment, community and economic development, agriculture, and youth in development.
Jobs & Internships on Handshake

Set up your profile in Handshake to take care of everything you need to explore career events, manage your campus interviews and apply to jobs and internships from 200,000+ employers around the country.

SuccessWorks now offers an exciting resource for you called Big Interview. This great tool helps you learn, practice, and analyze your interviewing skills.
It's easy to sign up, it's free, so check it out and help your future self ace your next interview!
Looking to get started now? We have made a specialized assignment for you to practice the four most common interview questions. Just go to the "Assignments Tab" and enter code: 3237e2
Check out these courses
CRIMINAL JUSTICE IN AMERICA
Prerequisites: Open to Freshman and Sophomores Only
Day-to-day functioning of the elements of the criminal justice system in the U.S. Nature of crime in the U.S., ideas about causes and solutions. Emphasis on the sociology of the components of the criminal justice system–organization and roles of police, lawyers, court and correctional personnel.
INTRODUCTION TO INTERNATIONAL RELATIONS
Prerequisites: Students who have taken POLI SCI 103 prior to Fall 2017 may not enroll in this course.
Covers the major issues in international relations since the end of World War II including: the causes of war; civil wars and ethnic conflict; economic development; international trade; exchange rates and international monetary relations; international capital flows and financial crises; foreign direct investment; globalization and the environment; the UN, the IMF, World Bank, WTO, and other international organizations; and international law and human rights. The focus is on states' relations with each other and the factors determining the nature and outcomes of these international interactions. The course seeks to develop analytical tools for thinking about important questions in world politics regardless of the countries or issues involved, to examine international affairs in a systematic way.
CAREERS IN POLITICAL SCIENCE
Prerequisites: Sophomore Standing
Topic Course