Personal & Professional Development, Just for L&S Students
SuccessWorks is a place where L&S students from all majors can explore their interests, connect with others who share their passions and develop skills they need to take their next steps toward success. Learn more.
Career & Internship Advising
Schedule a 30-minute career & internship advising appointment at SuccessWorks, or at a number of satellite locations across campus.
For quick questions and resume review, stop by for 15-minute drop-in advising sessions.
Monday – Thursday: 12:00 pm – 2:30 pm
Friday: 10:00 am – 1:00 pm
*The last day for drop-in advising for this semester will be December 12, 2019 and will resume on January 21, 2020. All scheduled appointments are still available.
L&S Career & Internship Courses
Explore your interests and build on your strengths with courses you can take as early as your first year on campus.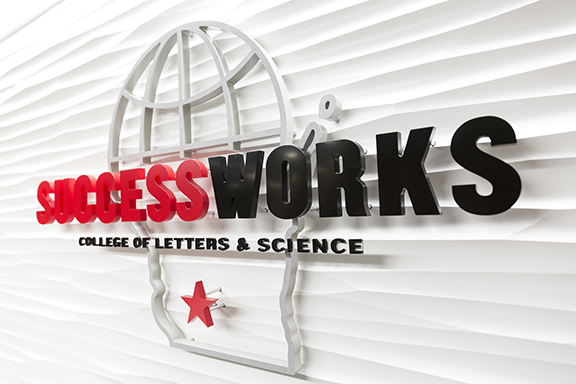 Events
Get plugged into events that help you explore your passions get ready for success after graduation.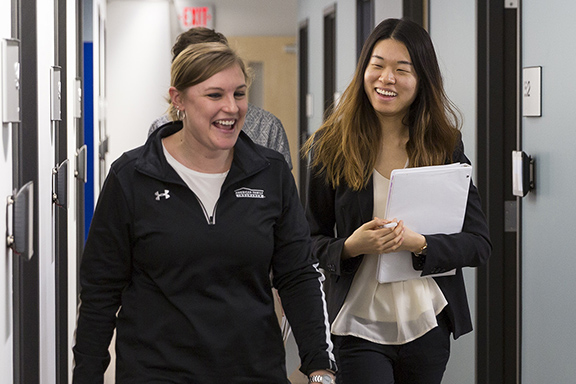 In the News
"The idea with the liberal arts education is that you are getting training in a number of different types of disciplines, and this forces you to think really creatively when you face problems," said Rebekah Paré, the Associate Dean for the College of Letters and Science Career Initiative at UW-Madison.
November 12, 2019
The average time-to-degree for 2018-19 bachelor's degree recipients was 3.96 elapsed calendar years, the lowest since the university began actively tracking the measure in the 1980s.
November 4, 2019
"We are proud of our alumni achievements and grateful for the energy and enthusiasm they are passing along to a new generation of Zoology majors."
Fall, 2019
At the University of Wisconsin-Madison, Professor Greg Downey created a three-statement template that students can use to formulate their pitches, says Michael Kruse, Alumni Relations Coordinator.
September 6, 2019
New UW provost John Karl Scholz talks about career prep with WAA's chief alumni officer Sarah Schutt in the latest One on One at One Alumni Place.
June 5, 2019
A fast-growing number of students at the College of Letters & Science are turning to SuccessWorks to help prepare them for a career after college.
May 30, 2019
Explore Events, Jobs & Internships
Set up your profile in Handshake to take care of everything you need to explore career events, manage your campus interviews and apply to jobs and internships from 200,000+ employers around the country.
L&S Grads Land Great Jobs
"This space is going to transform how we prepare liberal arts students for careers and bring us that much closer to our goal of integrating career readiness into students' experiences while they are here on campus."

Chancellor Rebecca Blank
"Students need to be open to trying things that aren't necessarily the same as their dream career. Thinking creatively and seizing opportunities can open up doors that give you a different perspective on your career field."

Lenai Johnson, Psychology and Legal Studies
Our Commitment to Diversity & Inclusion
The College of Letters & Science endeavors to make academic excellence inclusive by sustaining a community of free inquiry in which people of diverse race, ethnicity, cultures, veteran status, marital status, socio-economic level, national origin, religious belief, physical ability, sexual orientation, age, class, political ideology and lifestyle participate in, contribute to and benefit equally from a liberal arts education based on the Wisconsin Idea — one in which we all contribute to advancing society.