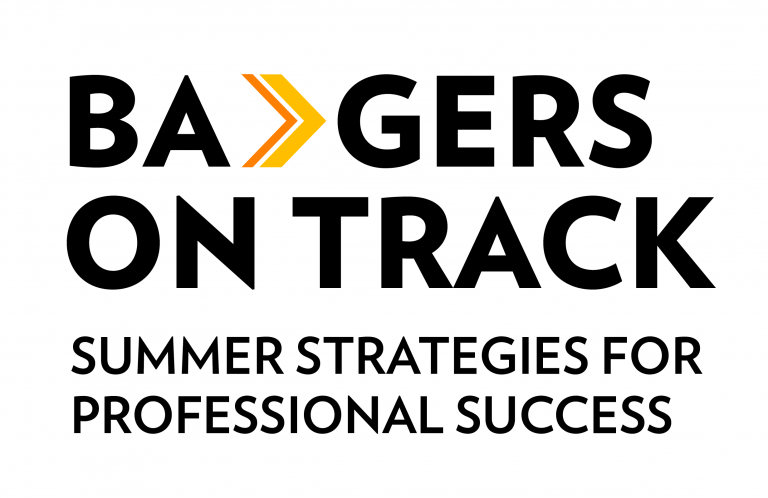 Fall is just around the corner with virtual career fairs and events, but you can still make summer progress toward professional success.
Badgers on Track hooks you up with the virtual workshops, advising, experiences and networking you need to land your next job or internship.
Make an Appointment
Schedule a 30-minute advising appointment online or by phone. We'll help you with whatever comes next.
Micro-Internships
Apply for short-term, professional, paid opportunities to demonstrate your skills, get experience, and work for real employer.
Jobs & Internships
Set up your profile in Handshake to apply for full-time jobs and internships from 200,000+ employers.
Contact Us Directly
Looking for something more specific? We're happy to help guide you and answer any questions: successworks@wisc.edu
Summer 2020 FAQs
We're all taking classes and working remotely, but SuccessWorks is still here for students, employers and L&S departments. Learn about how to get career advising, how to navigate the job and internship search process remotely, and more about how COVID-19 impacts SuccessWorks services:
We stand in solidarity with all members of the UW-Madison community who are engaging in the important work to combat systemic racism in our country and to foster a more equitable, inclusive, and just society. We're here to support you in leveraging your education to be the leaders who make positive change, now and in the future.
L&S Grads Land Great Jobs
"This space is going to transform how we prepare liberal arts students for careers and bring us that much closer to our goal of integrating career readiness into students' experiences while they are here on campus."

Chancellor Rebecca Blank
"Students need to be open to trying things that aren't necessarily the same as their dream career. Thinking creatively and seizing opportunities can open up doors that give you a different perspective on your career field."

Lenai Johnson, Psychology and Legal Studies
Our Commitment to Diversity & Inclusion
The College of Letters & Science endeavors to make academic excellence inclusive by sustaining a community of free inquiry in which people of diverse race, ethnicity, cultures, veteran status, marital status, socio-economic level, national origin, religious belief, physical ability, sexual orientation, age, class, political ideology and lifestyle participate in, contribute to and benefit equally from a liberal arts education based on the Wisconsin Idea — one in which we all contribute to advancing society.