After a year and a half of virtual career services, SuccessWorks is opening its doors to students on the third floor of the University Book Store for the Fall semester.
SuccessWorks is a home for students in the College of Letters & Science to connect with career advisors, alumni mentors and employers who can help them explore their passions and land the jobs and internships of their dreams.
SuccessWorks Fall Highlights: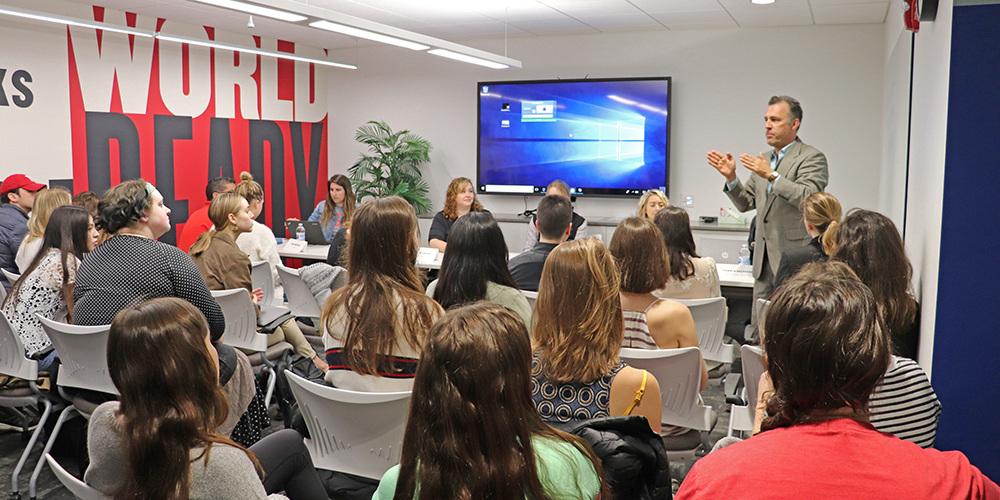 Open on the Third Floor of the University Book Store
Drop by SuccessWorks on the third floor of the University Book Store (711 State Street – right on Library Mall) to make an appointment with a Career & Internship Specialist or a Career Peer Advisor. It's also a snap to make an appointment online. SuccessWorks will also help visitors answer quick questions about exploring careers and the best ways to connect with their helpful and motivating programs.
Plus, SuccessWorks offers free coffee, making it a great spot to relax, recharge or study!
SuccessWorks Hours:
8:30 am – 4:3o pm
Monday – Friday
Online anytime at successworks.wisc.edu
Career Closet
For students with financial need who have interviews, internships or jobs starting soon, SuccessWorks has re-opened the Career Closet to get them the professional attire and accessories they need to look and feel sharp.
Students in the College of Letters & Science can visit SuccessWorks on the third floor of the University Book Store to pick four free items per semester from the Career Closet, including suits, jackets, blazers, dress pants, skirts, button-down shirts, blouses, ties, sweaters and dresses. Learn more. 

Canvas Module: Jobs, Internships & How to Get Them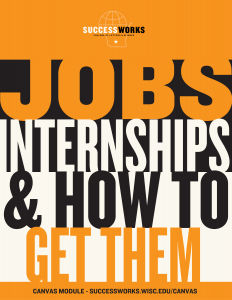 Students don't even need to take a step into SuccessWorks to get their career planning off on the right foot. The brand new Canvas module Jobs, Internships & How to Get Them is an interactive, step-by-step guide that helps students explore their career interests, discover how to build skills, experiences and valuable connections while at UW-Madison, and reflect on the steps they can take now to get the jobs and internships they want.
The module even includes a quick interactive quiz to let students know how their interests and strengths match with different career possibilities. Learn more and get started.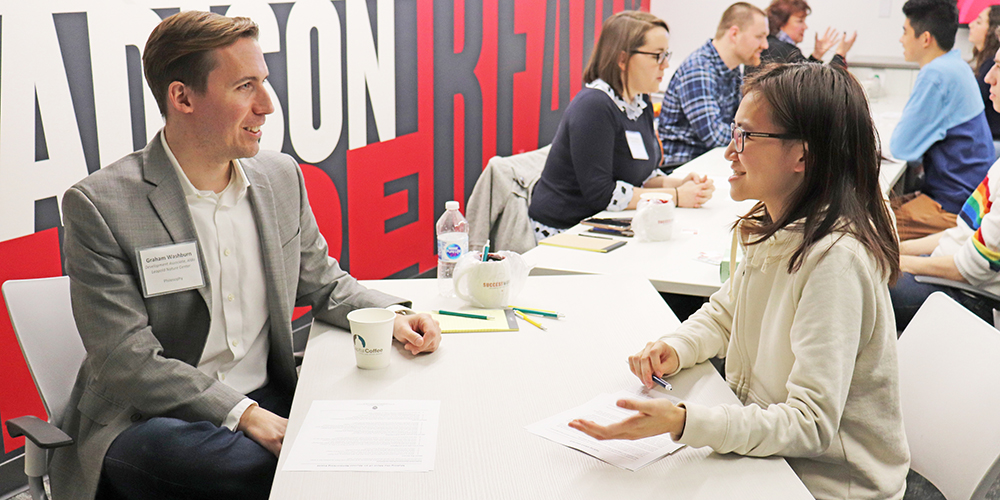 In-Person & Virtual Fall Programs
SuccessWorks learned a lot in the past year and a half; some programs work great virtually, while others serve students best when offered in-person. The SuccessWorks Fall 2021 program lineup includes a mix of in-person and virtual programs for students of any major or career interest, including:
Career Fairs and Fair prep events
Networking opportunities to connect with and learn from alumni professionals, based either on major or career area
Mock interviews and virtual visits to employers
Set-your-own-pace virtual workshops and services to help students with resumes, cover letters, and more.
Explore all Fall 2021 SuccessWorks events and programs.