Spring 2022 Events
There are no upcoming events at this time.
Myths about Careers in Scientific Research & Development
There can be a lot of misconceptions about careers in this field, so it's good to be aware of the most common ones. Click the myths below to read more about the truth behind the myth.
This is an accordion element with a series of buttons that open and close related content panels.
"All positions in a biotechnology or pharmaceutical company start out working in a research lab."
Not all positions. You may find that while you enjoy research, you would rather be in a different work environment. Perhaps you would like to have more contact with people, but are unsure how your scientific knowledge would still be valued? Check out positions related to client services, technical writer, business analyst, and biotechnology sales to name a few. All different skill sets and personality types are needed, in addition to having a scientific background.
"I must go to graduate school first to get a full-time job working in research."
Not true! There are multiple paths to working in a research setting without a master's degree or Ph.D. Starting out, if you already have extensive research experience as an undergraduate, you may find opportunities to continue on as a research assistant, depending on lab funding. Or, universities may have entry-level research assistant positions to apply to, especially within a school of medicine/health sciences. 
Clinical research coordinator/lab manager roles are also another possibility to use coordinating and organizational skills to assist in the research process and help run the logistics of a lab, especially one with human participants.  
Within industry, there are plenty of opportunities to start out as a lab technician, an associate research scientist role, or quality control or quality assurance specialist related roles, for example.
"My science major will feel like a waste if I don't use my research skills and knowledge in a career."
The truth is you develop several transferable skills like problem solving, analysis, critical thinking etc. No matter what type of science you major in, having a scientific background can compliment a related career in communications, business development, regulatory affairs, consulting, policy, informatics, and much more.
Explore Career Paths
You may be working in a lab, individually or part of a team. You might be out in the field or in an office setting utilizing analytical and critical thinking and complex problem-solving skills. Your work could span any number of paths that include positions in: scientific research & development; biotechnology; bioinformatics;  research related to behavioral sciences, biological, chemical, physics, pharmaceutical, environmental, or patents;  forensic science, and scientific consulting.
Visit BioHealth Industry to learn more about career options
Looking for more? Check out our Graduate School Resources
This is an accordion element with a series of buttons that open and close related content panels.
Resources to Explore
JOB SKILLS, FUNCTIONS, OUTLOOK, & SALARIES
ONET OnLine:  O*NET OnLine has detailed descriptions of the world of work for use by job seekers, workforce development and HR professionals, students, researchers, and more.
Occupational Outlook Handbook:  The OOH can help you find career information on duties, education and training, pay, and outlook for hundreds of occupations.
CareerOneStop: A source for career exploration, training & jobs. Sponsored by the U.S. Dept. of Labor.
Glassdoor.com: Jobs, Company Reviews, Salaries, Interviews, Know Your Worth.
Ask a Badger
Listen to UW-Madison L&S alum Anne Kinney talk about her journey to a career at NASA.
From therapeutic and drug development to translational and integrated science, Wisconsin has it all. Accounting for one of the states' largest economic drivers, biotech and biopharma continue to flourish in Wisconsin.

BioForward-www.bioforward.org
Get Experience
Here, you'll find many resources to help you apply to jobs and internships in this industry as well as view featured employers that may be helpful on your path to success!
Microinternships

While searching for a job or internship, check out microinternships for a great way to get real work experience. These short-term, professional, and paid opportunities can be completed in a matter of hours.
Offered through the Parker Dewey platform, these opportunities also allow you to demonstrate your skills while working on professional projects from real employers. Given the current state of things, tasks can often be carried out remotely.
If I want to work in scientific research, do I need to go to graduate school or receive further training or certification? If yes, what is the right program(s) for me? Does it make sense to do a Ph.D. or a professional master's program? Talk to your career & internship specialist, your academic advisor, and faculty members to learn more and to find out about different programs, here are a few resources to get you started:
Dig Deeper
This is an accordion element with a series of buttons that open and close related content panels.
BUILD YOUR EXPERIENCE & SKILLS
How do I find research opportunities on campus?
Campus Resources
Graduate School
CONNECT WITH PROFESSIONALS
Technical & Professional Development Skills
Featured Employers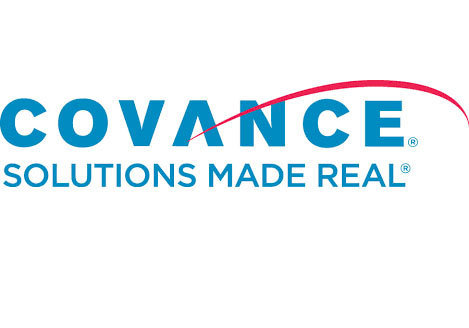 Covance, the drug development business of Laboratory Corporation of America Holdings (LabCorp), is the world's most comprehensive drug development company, dedicated to advancing healthcare and delivering Solutions Made Real® by providing high-quality nonclinical, clinical and commercialization services to pharmaceutical and biotechnology companies to help reduce the time and costs associated with drug development. Because of their broad experience and specialized expertise, they are in a unique position to supply insights that go above and beyond testing — They have helped pharmaceutical and biotech companies develop each of the top 50 prescription drugs in the marketplace today.
Jobs & Internships on Handshake

Set up your profile in Handshake to take care of everything you need to explore career events, manage your campus interviews and apply to jobs and internships from 200,000+ employers around the country.

SuccessWorks now offers an exciting resource for you called Big Interview. This great tool helps you learn, practice, and analyze your interviewing skills.
It's easy to sign up, it's free, so check it out and help your future self ace your next interview!
Looking to get started now? We have made a specialized assignment for you to practice the four most common interview questions. Just go to the "Assignments Tab" and enter code: 3237e2
Check out these courses
ENTERING RESEARCH I
Prerequisites: None
Seminar course designed primarily for sophomores or transfer students to begin independent research in chemistry. Taken concurrently with 1-3 research credits with a faculty member. Supports independent research experience.
EXPLORING RESEARCH IN SCIENCE
Prerequisites: None
Exploring Research in Science is an opportunity for first-year, second-year, and transfer students to gain an understanding of the scientific research landscape at UW-Madison, to explore ways that scientists from different disciplines approach to research, and to build skills in thinking like a scientist. The course will provide guidance on finding a research mentor and will expose students to science careers.
ANIMAL BIOLOGY LABORATORY
Prerequisites: None
General concepts of animal biology at an introductory level. The general body plans and strategies used to accomplish the basic tasks of staying alive of 9 major animal groups are studied using preserved and live animals. The diversity within each group of animals is studied by integrating the body plans with the lifestyle and ecology of the animals. The evolutionary relationships between animals is a major part of the course. Dissections of earthworm, freshwater mussel, squid, sea star, and rat also aid the study of these general principles.
EXPLORING BIOLOGY
Prerequisites: None
First-year seminar for aspiring bioscience majors to explore biology topics before taking the introductory biology sequence their second year. Introduces students to the core concepts of biology, scientific thinking, bioscience careers, and campus opportunities. (Not an introduction to biology course.)