Explore Career Paths
L&S students and alumni have the knowledge and skills to be successful in business careers. In fact, many employers seek out liberal arts students to meet the unique needs of their organization. Learn more here about how your L&S degree could translate into a career in consulting, finance, human resources, sales, marketing, actuarial science, and more!
Ask a Badger
Listen to alumnus and former Google employee, Joshua Steinberg, talk about what a normal day at his job was like!
The freedom to learn provided by American Family was the best thing about my internships. I was given room to breathe and do my work. Nobody is micro-managing you, but the support is there if you need it. The company is really focused on you developing as a professional.

James Z, 2016 Intern
Attend an Event
Opportunities to Explore
Still exploring your options and looking to learn? These events are a great place to start. You can also make an appointment to chat in-person, by phone, or online, or stop by for drop-in advising on the 3rd floor of the University Book Store.
October 29 @ 5:30 pm
-
7:30 pm
Career & Networking Events
Ready to get your applications together, network with employers and alumni, and land that job or internship? Don't miss these events.
October 18 @ 11:00 am
-
12:30 pm
October 23 @ 4:30 pm
-
7:00 pm
November 20 @ 9:30 am
-
11:00 am
Get A Job Or Internship
Ready to look for your next opportunity? Here, you'll find many resources to help you apply to jobs and internships in this industry as well as view featured employers that may be helpful on your path to success!
Dig Deeper
This is an accordion element with a series of buttons that open and close related content panels.
On-Campus Resources
Career Exploration Resources
Featured Employers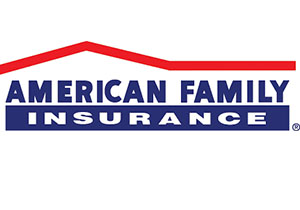 Interested in a growing, rewarding career? As part of the third largest insurance company in the nation, you'll be a trusted, caring advisor in your community, and you'll work to inspire, protect and restore the dreams of American Family Insurance customers.
We're there for our customers in their time of need. We help them recover from tragedies and accidents. We repair cars and homes and even help rebuild entire towns.
We currently provide a variety of insurance products including car, home, life and commercial policies for families and businesses in 19 states.
Joining our agency family isn't just a highly rewarding career — it's the chance to make a positive impact on our customer's lives.
Jobs & Internships on Handshake

Set up your profile in Handshake to take care of everything you need to explore career events, manage your campus interviews and apply to jobs and internships from 200,000+ employers around the country.

SuccessWorks now offers an exciting resource for you called Big Interview. This great tool helps you learn, practice, and analyze your interviewing skills.
It's easy to sign up, it's free, so check it out and help your future self ace your next interview!
Check out these courses
FUNDAMENTALS OF ACCOUNTING AND FINANCE FOR NON-BUSINESS MAJORS
Prerequisites: Sophomore Standing
Better understand the role business plays in society. Learn the key fundamentals of accounting, finance, and business law.
FUNDAMENTALS OF MANAGEMENT AND MARKETING FOR NON-BUSINESS MAJORS
Prerequisites: Sophomore Standing (Not open to business majors)
Introduces non-business students to basic concepts and practices in business. This course is a basic overview of management, marketing, strategy, entrepreneurship, ethics, supply chain, and international business.
PRINCIPLES OF MICROECONOMICS
Prerequisites:  Satisfied Quantitative Reasoning (QR) A requirement. Not open to students with credit for ECON 111
Economic problems of individuals, firms, and industries with an emphasis on value, price, and distribution of income.