Explore Career Paths
What does it mean to work in fields such as Environmental Planning/Conservation, Sustainability, Resource Management, Remediation/Compliance, Quality Assurance/Control, or Wildlife Management/Care? Read more below about each of these areas and how your L&S degree can lead you to a career in these fields.
This is an accordion element with a series of buttons that open and close related content panels.
Environmental Policy & Planning
The Environmental Policy field centers around the alternation of public policy and social institutions that influence the way we manage the environment and our natural resources. By researching scientific data and current legislation Environmental Policy makers create new laws and legal standards that will better serve shifting environmental demands.
Environmental Planning careers create programs that use land more efficiently with minimal damage to the surrounding environment. They often focus on the use of natural resources and attempt to predict any risks or problems that may arise, and then create plans to combat these risks.
Sustainability & Green Jobs
Though the words "sustainability" and "green" often invoke the idea of environmental scientists, this narrow view does not accurately represent the diversity of the field. While these scientific careers are certainly part of the industry, there are many other options for those seeking a Sustainability job or Green profession. In fact, many Sustainability careers are often focused on helping organizations and companies run more efficiently, thereby increasing their profits, pleasing their customer base, and creating a sense of well being among the community.
Environmental Public Health Careers
Opportunities in public health are expanding, largely due to the prevalence of preventable diseases and the challenges presented by an aging population, environmental contaminants, and natural disasters. Since the environment plays a major role in our health many career options focus on understanding and improving conditions in both natural and built environments. These are often referred to as occupational and environmental health professions. Workers in these careers keep us safe by inspecting facilities, researching how the environment influences human health and disease, and minimizing environmental health risks.
Agriculture & Forestry
Careers in Agriculture and Forestry make up one of the largest industries and sources of long-term employment in the country, providing jobs for millions of Americans. These careers supply us with a multitude of food products and alternative energies, among many other important resources for sustaining our country and contribution to the world economy. In addition, these careers – particularly those associated with Forestry – conserve our natural resources and assure we have bountiful supplies of land to utilize in the future. Many of the careers in the Agriculture and Forestry industry are considered "Green Careers," meaning that the careers are involved in preserving or protecting our environmental resources.
Ways to Explore
Environmental SCIENCE.org: Use this resource to get started on figuring out how your interests could fit with a possible career path. Learn about education options, detailed descriptions of career paths, plus jobs and more.
US EPA: Become knowledgeable of cutting edge environmental topics and issues, laws and regulations and how the EPA is involved in making key decisions that impact current trends in managing human health and the environment.
IDENTIFY SKILLS, JOB FUNCTIONS, OUTLOOK, SALARY ETC…
ONET OnLine: O*NET OnLine has detailed descriptions of the world of work for use by job seekers, workforce development and HR professionals, students, researchers, and more!
Occupational Outlook Handbook: The OOH can help you find career information on duties, education and training, pay, and outlook for hundreds of occupations.
CareerOneStop: A source for career exploration, training & jobs. Sponsored by the U.S. Dept. of Labor.
Glassdoor.com: Jobs, Company Reviews, Salaries, Interviews, Know Your Worth.
Ask a Badger
Listen to UW-Madison alum Linda Vakunta (BA '09, Psychology) talk about her career journey.
Employment of conservation scientists and foresters is projected to grow 7 percent from 2014 to 2024, about as fast as the average for all occupations. Heightened demand for American timber and wood pellets will help increase the overall job prospects for conservation scientists and foresters.

Occupational Outlook Handbook: 2017
Attend an Event
Opportunities to Explore
Still exploring your options and looking to learn? These events are a great place to start.
October 29 @ 5:30 pm
-
7:30 pm
Career & Networking Events
Ready to get your applications together, network with employers and alumni, and land that job or internship? Don't miss these events.
September 9 @ 3:00 pm
-
6:00 pm
September 16 @ 6:00 pm
-
7:30 pm
September 17 @ 4:00 pm
-
8:00 pm
Get A Job Or Internship
Ready to learn about job or internships, refine your application materials, or land a position? Internships are your way of "test-driving" a particular field or career path. They allow you to experience what skills, challenges, and opportunities may be offered in many different positions and work environments. Here, you will find many resources to help you apply to jobs and internships in this industry as well as view featured employers that may be helpful on your path to success!
Dig Deeper
This is an accordion element with a series of buttons that open and close related content panels.
Build Your Experience & Skills
Job & Internship Search Resources
Top Employers
ENVIRONMENT
Wisconsin Department of Natural Resources
U.S. Environmental Protection Agency (EPA)
Nelson Institute for Environmental Studies
University of Minnesota
U.S. Geological Survey (USGS)
Epic
U.S. Forest Service
Teach for America
Wisconsin Department of Transportation
Peace Corps
City of Madison, WI
State of Wisconsin
Wisconsin Department of Health Services
Google
NATURAL RESOURCES
 Wisconsin Department of Natural Resources
U.S. Forest Service
University of Wisconsin-Extension
University of Minnesota
U.S. Geological Survey (USGS)
Wisconsin Department of Transportation
USDA-NRCS
American Family Insurance
Minnesota Department of Natural Resources
ERM: Environmental Resources Management
USAID
US Environmental Protection Agency
Stantec
Arizona State University
WILDLIFE
 Wisconsin Department of Natural Resources
U.S. Forest Service
U.S. Fish and Wildlife Service (USFWS)
U.S. Geological Survey (USGS)
The Nature Conservancy
Nelson Institute for Environmental Studies
University of Minnesota
Dane County Humane Society
National Park Service
Colorado State University
University of California, Davis
Madison Metropolitan School District
National Fish and Wildlife Foundation
Iowa State University
Graduate School
If I want to work in sustainability and green jobs, conservation and natural resource management and wildlife, do I need to go to graduate school or receive further training or certification? If yes, what is the right program(s) for me? Does it make sense to do a Ph.D. or a professional master's program? Talk to your career & internship specialist, your academic advisor, and faculty members to learn more and to find out about different programs, here are a few resources to get you started: The Top PhD Resource on the Web, Sustainability Degrees, Biodiversity and Conservation graduate programs.
Connect with Professionals
LinkedIn: Build your online presence by developing a profile, search for alumni in your major to learn the different paths you could consider, search for opportunities and more!
Use the Higher Education section to access guides on how to best use LinkedIn.
Badger Bridge: Whether you are fresh off Bascom Hill, a seasoned professional, or still a student, Badger Bridge is for you! Consider this your go-to resource for:
Seeking alumni connections for professional advice
Making a career change
Connecting with alumni in your city or cities across the globe
Considering relocating
PROFESSIONAL DEVELOPMENT, LICENSE, TRAINING & ADDITIONAL RESOURCES
A good way to further explore career interests is by checking out professional associations' career and education resources. You can also learn about relevant events and conferences to attend, which is a great way to meet people in the field and make connections.
Featured Employers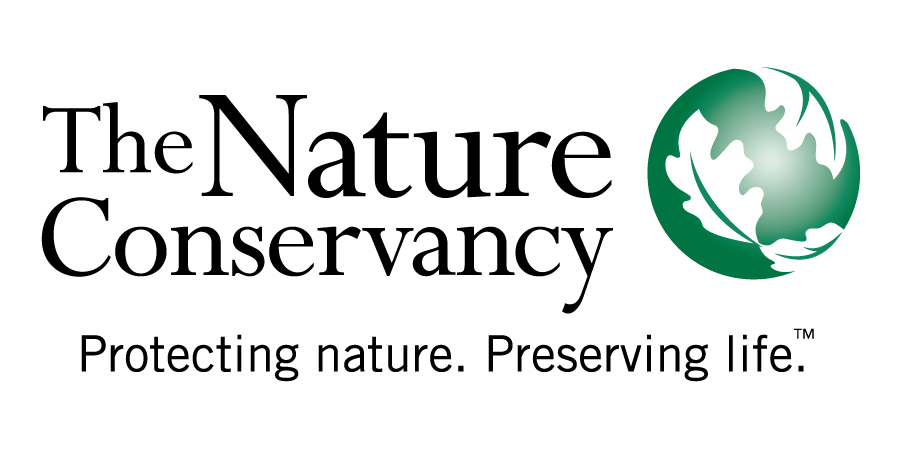 The Nature Conservancy is the leading conservation organization working around the world to protect ecologically important lands and waters for nature and people.
Jobs & Internships on Handshake

Set up your profile in Handshake to take care of everything you need to explore career events, manage your campus interviews and apply to jobs and internships from 200,000+ employers around the country.
Check out these courses
WEATHER AND CLIMATE CHANGE
Prerequisites: None
Nature and variability of wind, temperature, cloud and precipitation. Storm systems, fronts, thunderstorms, tornadoes and their prediction. Air composition and pollution. Global winds, seasonal changes, climate and climatic change. Enroll Info: Open to Fr. Stdts may not receive cr for both Atm Ocn 100 & 101
GLOBAL CHANGE: ATMOSPHERIC ISSUES AND PROBLEMS
Prerequisites: None
Atmospheric problems of global significance. Greenhouse warming, ozone layer, acid rain, climate change. Study based on elementary principles of atmospheric science. Systems approach applied to changing atmospheric composition. Interactions among geochemical cycles, anthropogenic inputs and other parts of the environment.
INTRODUCTION TO HUMAN GEOGRAPHY
Prerequisites: None
Human geographers explore socio-spacial relations, processes, and representations of the world in which we live. This course engages economic, political, urban, socio-cultural and environmental geographic perspectives to investigate patterns and processes that have come to be associated with 'globalization.
FORUM ON THE ENVIRONMENT
Prerequisite: None
Lectures and discussions about environmental issues. Historical and contemporary environmental impacts of humans on the biosphere. Global futures: population, technology, societal values, resources and prospects for sustainable management.
PRINCIPALS OF MICROECONOMICS
Prerequisites: None
This course relates principles of environmental science to our daily activities, with an eye to sustainability, conservation, and systems thinking. It introduces science as a process of inquiry and discovery rather than just a pre-established set of facts. Topics relate to energy, water, and land use, and include food, electric power, materials, buildings, transportation, and waste.
ENVIRONMENTAL GEOLOGY
Prerequisites: Open to Freshman
Application of geology to problems resulting from the ever more intense use of the earth and its resources. Lecture and discussion.