Your Career & Internship Specialist for this community, Megan, is here to help you get started in this exciting field by sharing her knowledge from nearly a decade of industry experience at PBS Wisconsin, The Juilliard School and Overture Center for the Arts.
Look below for relevant events and throughout this page for resources to help you learn about and land a position in this field. You can also subscribe to this community's newsletter for job/internship updates, employer events, and more, or sign up for text updates.
Want personalized advice to figure out your next steps? Megan can help!  
Spring 2022 Events
There are no upcoming events at this time.
Myths about Careers in Communications, Entertainment, & the Arts
There can be a lot of misconceptions about careers in this field, so it's good to be aware of the most common ones. Click the myths below to read more about the truth behind the myth.
This is an accordion element with a series of buttons that open and close related content panels.
"I can't put class or personal projects on my resume."
Not true! If your class projects helped you hone your skills and experience in a particular professional area (writing, marketing, podcasting, filmmaking) then you absolutely can and should include those significant projects on your resume. Similarly if you are working as a photographer, videographer or musician outside of school and those activities are relevant to the position you're applying for then they should absolutely be included as well.
"I don't know what I can or want to do when I graduate so I should just go to grad school."
Don't rush into it! Grad school can be an incredibly valuable experience. However what it's not good for is as a stop gap measure to put off the hard work of entering the job market. Grad school is a huge commitment, financially and intellectually and should be carefully considered. Sometimes a year or two of full time work can open you up to a whole new realm of possibilities both in the job world and for grad school.
"I won't make any money when I graduate as a music major."
There are many possibilities. Many music majors support themselves after college by freelancing and building up a private teaching studio of students. Some move to cities like Chicago or Minneapolis where the market for freelance opportunities is larger. Many music majors create their own opportunities, by forming performing ensembles (Genghis Barbie, Mr. Chair Music) or founding festivals (Madison New Music Festival, LunArt Festival). Others leverage the skills they gained in their major (collaboration, creative thinking, quick learning, dedication, and resilience) into roles both in arts organizations and outside of them. Most music majors do a mix in order to keep themselves financially supported and creatively fulfilled! Finding what that balance looks like is up to you.
"I need an MBA to go into arts administration."
Not necessarily! There are many fantastic MBA programs focused specifically on arts administration (including here at UW!). These programs are particularly well suited to people who are looking to lead arts organizations, however, are not a necessity especially if you're just starting out in the industry. Oftentimes the most valuable thing you can bring to an arts organization is a thorough knowledge of and personal experience with the arts.
"If I don't get a salaried job in my chosen industry right out of college then that means I'm a failure and my major wasn't worthwhile."
Not true! There's two ways of looking at a major like Music, Communication Arts, History or English; you can think "well there's no career path so this isn't worthwhile" OR you can say "there's no clearly defined career path so I can make my career whatever I want it to be". Chances are good that your career path will not be a straight line or an obvious ladder to climb right to the top. Breaking into these industries, especially the creative fields like writing, entertainment, media production and music, is often a multi-year long endeavor that requires both resilience and flexibility. Just because you don't have your dream job right out of college doesn't mean you never will and certainly doesn't make you a failure.
Explore Career Paths
L&S students and alumni have the knowledge and skills to be successful in communications, arts & entertainment fields. In fact, many employers seek out liberal arts students to meet the unique needs of their organization. Figure out how your L&S degree could translate into a career in advertising, publishing, entertainment, museums, or the arts!
Ask a Badger
Listen to L&S alum Sara Skinner, Retail Manager at the Chazen Museum of Art, share the best career advice she ever received.
My liberal arts education has taught me the importance of communication and understanding different perspectives, which I've been able to apply to my internship experiences. As an intern at the Madison Public Library Foundation, it's important to be able to work well with the team and ask questions as you further develop your skills and discover your passions.

Grace Featherstone, L&S Communication Arts Major 2017
Get A Job Or Internship
Check out these sample resumes, featured employers, and opportunities on Handshake to see what's out there. Looking for more general tips on resumes, cover letters, networking, and more? Visit our Tips & Tools pages. 
For more specific advice on Communications, Entertainment, and the Arts opportunities, make an appointment with Megan Aley.
Microinternships

While searching for a job or internship, check out microinternships for a great way to get real work experience. These short-term, professional, and paid opportunities can be completed in a matter of hours.
Offered through the Parker Dewey platform, these opportunities also allow you to demonstrate your skills while working on professional projects from real employers. Given the current state of things, tasks can often be carried out remotely.
Featured Employers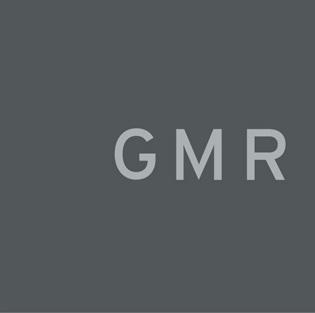 We believe experience matters.
Founded in 1979, GMR is an innovative global sponsorship and experiential leader, connecting brands and their consumers through shared passions. We change how people think, feel and behave through the power of experience. Experiences founded on data, rooted in insight, grounded in strategy, designed meticulously and executed flawlessly.
Our passionate global team creates, consults and activates in more than 70 countries, covering every continent from 26 offices in 14 countries. We're headquartered in the United States and are part of Omnicom Group Inc.
Jobs & Internships on Handshake

Set up your profile in Handshake to take care of everything you need to explore career events, manage your campus interviews and apply to jobs and internships from 200,000+ employers around the country.
Big Interview

SuccessWorks now offers an exciting resource for you called Big Interview. This great tool helps you learn, practice, and analyze your interviewing skills.
It's easy to sign up, it's free, so check it out and help your future self ace your next interview!
Looking to get started now? We have made a specialized assignment for you to practice the four most common interview questions. Just go to the "Assignments Tab" and enter code: 3237e2
Check out these courses
INTRODUCTION TO DIGITAL COMMUNICATION
Prerequisites: None
An introduction to digital communication and how it shapes our everyday lives. Students will develop digital communication skills, explore digital media tools and trends, and examine expressions of power online.
COMMUNICATION AND HUMAN BEHAVIOR
Prerequisites: None
Concepts and processes relevant to the study of communication and human behavior including approaches to communication inquiry, the dynamics of face-to-face interaction, and the pragmatic and artistic functions of public communication.
INTRODUCTION TO MASS COMMUNICATION
Prerequisites: Freshman, Sophomore, or Junior standing only
How the mass media are organized and how they function in modern society; their technological basis, economic and political foundations, and social implications.
SPORT, RECREATION, & SOCIETY IN THE UNITED STATES
Prerequisites: None
As much as we may try to convince ourselves that sport offers an escape from the "real world," constant news of players' strikes, stadium financing controversies, and the lack of diversity in league management remind us that we cannot separate the games we play and watch from the political, social, and cultural contexts in which they are embedded. With this in mind, this course explores how sport has shaped and been shaped by major trends in American social, political, and economic history. Lectures and discussion sections will not focus on player stats or the morning edition of SportsCenter. Instead, students will engage with serious historical arguments and debates about sport's relationship to American capitalism, social movements, and urban development. Readings also provide a diverse set of perspectives on the politics of race, gender, and class in American sport in the twentieth century. Non-sports fans are welcome and encouraged to enroll!
RACE, ETHNICITY, & MEDIA
Prerequisites: None
Introduction to the changing images of race and ethnicity in U.S. entertainment media and popular culture. Surveys history, key concepts and contemporary debates regarding a mediated representation of ethnic minorities. Critical and cultural studies approaches are emphasized.
DIMENSIONS OF MATERIAL CULTURE
Prerequisites: None
This course introduces students to the interdisciplinary field of material culture studies. It is intended for students interested in any professional endeavor related to material culture, including careers in museums, galleries, historical societies, historic preservation organizations, and academic institutions. During the semester, students have varied opportunities to engage with and contemplate the material world to which people give meaning and which, in turn, influences their lives. Sessions combine in some way the following: presentations from faculty members and professionals who lecture on a phase of material culture related to his/her own scholarship or other professional work; discussion of foundational readings in the field; visits to collections and sites on campus and around Madison; discussion of readings assigned by visiting presenters or the professors; and exams and short papers that engage material culture topics. Enroll Info: None
INTRODUCTION TO MUSIC CULTURES OF THE WORLD
Prerequisites: None
No course description is available at this time.
SURVEY OF CONTEMPORARY MEDIA
Prerequisites: None
Key concepts for the critical analysis of television, film, radio, and digital media. Focusing primarily on meanings, aesthetics, technology, media industries, representations, and audiences.
RACE, SEX, AND TEXTS
(HOW TO DO THINGS WITH WRITING)
Prerequisites: None
Uses writing in many forms and genres to help students explore how race, gender, and sexuality intersect with language and inform textual experiences. From marriage licenses, passports, and don't ask, don't tell policies to literacy requirements and gag rules, written texts have played major roles in enforcing expectations about race and sex in the United States. At the same time, anti-slavery petitions, letters to the editor, wheat-pasted posters, and hashtag activism all also harness the power of writing to challenge and revise those expectations. In light of that active textual production and negotiation, this class traces public debates and daily experiences where people write or talk about race and sex in order to make a difference. Ultimately, the class takes on the power of words to break bones and heal wounds. Through reading and writing informed by scholarship in writing studies and rhetoric, students in this class will examine historical and contemporary interconnections among race, sexuality, gender, and texts in the United States, developing analytical tools for understanding how language works on and in their world.