Explore Career Paths
L&S students and alumni have the knowledge and skills to be successful in communications, arts & entertainment fields. In fact, many employers seek out liberal arts students to meet the unique needs of their organization. Figure out how your L&S degree could translate into a career in advertising, publishing, entertainment, museums, or the arts!
Ask a Badger
Listen to alumnus and former Google employee, Joshua Steinberg, talk about what a normal day at his job was like!
My liberal arts education has taught me the importance of communication and understanding different perspectives, which I've been able to apply to my internship experiences. As an intern at the Madison Public Library Foundation, it's important to be able to work well with the team and ask questions as you further develop your skills and discover your passions.

Grace Featherstone, L&S Communication Arts Major 2017
Attend an Event
Opportunities to Explore
Still exploring your options and looking to learn? These events are a great place to start.
October 29 @ 5:30 pm
-
7:30 pm
Career & Networking Events
Ready to get your applications together, network with employers and alumni, and land that job or internship? Don't miss these events.
September 9 @ 3:00 pm
-
6:00 pm
September 16 @ 6:00 pm
-
7:30 pm
September 17 @ 4:00 pm
-
8:00 pm
Get A Job Or Internship
Check out these sample resumes, featured employers, and opportunities on Handshake to see what's out there. Looking for more general tips on resumes, cover letters, networking, and more? Visit our Tips & Tools pages. 
For more specific advice on Communications, Entertainment, and the Arts opportunities, make an appointment with Jorge Zuniga.
Featured Employers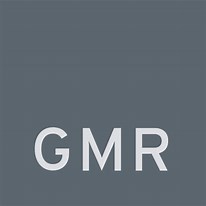 We believe experience matters.
Founded in 1979, GMR is an innovative global sponsorship and experiential leader, connecting brands and their consumers through shared passions. We change how people think, feel and behave through the power of experience. Experiences founded on data, rooted in insight, grounded in strategy, designed meticulously and executed flawlessly.
Our passionate global team creates, consults and activates in more than 70 countries, covering every continent from 26 offices in 14 countries. We're headquartered in the United States and are part of Omnicom Group Inc.
Jobs & Internships on Handshake

Set up your profile in Handshake to take care of everything you need to explore career events, manage your campus interviews and apply to jobs and internships from 200,000+ employers around the country.
Check out these courses
INTRODUCTION TO DIGITAL COMMUNICATION
Prerequisites: None
An introduction to digital communication and how it shapes our everyday lives. Students will develop digital communication skills, explore digital media tools and trends, and examine expressions of power online.
COMMUNICATION AND HUMAN BEHAVIOR
Prerequisites: None
Concepts and processes relevant to the study of communication and human behavior including approaches to communication inquiry, the dynamics of face-to-face interaction, and the pragmatic and artistic functions of public communication.
INTRODUCTION TO MASS COMMUNICATION
Prerequisites: Freshman, Sophomore, or Junior standing only
How the mass media are organized and how they function in modern society; their technological basis, economic and political foundations, and social implications.