By Emma Gran – Journalism & Political Science, 2022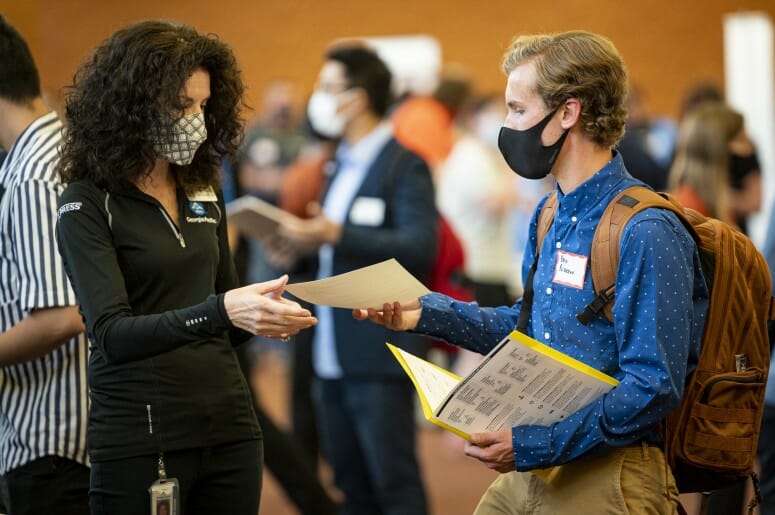 Career fairs offer fantastic opportunities for interactions that can lead to employment or great connections, but we get it — the atmosphere is intimidating and oftentimes, nerve-wracking. Knowing what to expect and how to prepare can help you alleviate some of your stress and leave positive impressions on recruiters. 
SuccessWorks surveyed employers to learn what advice they have for students planning to attend the career fair and easy ways students can impress recruiters during and after the fair. Here is what we learned are the four key ways to stand out and succeed.
1. TELL YOUR STORY

"Don't be afraid to show your interest and talk to us about your passions.  We want to hire students who can share their goals with us and are enthusiastic and eager to get there."

Kim Marshall
Epic Recruiter & UW-Madison Alumna
2. SHOW INTEREST & BE ENTHUSIASTIC

"The students that stand out are the ones that approach us, show their interest, and come with questions. It shows the student did their research and it shows initiative."

Roz Thompson
Echo Senior Sales Representative & UW-Madison Alumna
3. BE INTENTIONAL

"Familiarize yourself with the company's mission, vision, core values, and service offerings. Understand the team and role that you are interested in pursuing, and ​​prepare thought-provoking and targeted questions."
Michael Lesar
Baker Tilly Senior Consultant & UW-Madison Alum
4. END THE CONVERSATION WITH ACTION

"If a student does not follow-up with me, I assume they are no longer interested."

Melissa Mowery
Fiserv Senior Campus & Military Recruiter
---
DIVE DEEPER:
TELL YOUR STORY
By the time the career fair comes around, you should be ready to talk about yourself, your past experiences, your interests and goals. If you need some help getting there, developing a short introduction, frequently known as an elevator pitch, is a great place to start.
Remember that recruiters want to hear your story, not just a robotic recitation of the basic elements of your education and background. Many recruiters expressed that effective introductions are important at networking events where time is limited.
Michael Lesar, a Senior Consultant at Baker Tilly and a UW-Madison alum, says he is always impressed by students who can provide a concise summary of their professional and academic experiences, explain their interests in a poised, articulate manner, and tie the discussion back to the position or organization. Most importantly, students should showcase what makes their journey unique!
"As a starting point, know your elevator pitch and a few main talking points," Lesar recommends. "From there, speak to how your experiences and interests make you a great fit. Ask questions above and beyond what can be answered by researching the role or organization. Students can stand out by asking questions and sustaining a discussion specific to the industry, company, and position."
Make sure to keep it short and sweet. Think about the things you need an employer to know about you regarding qualifications, skills and interests. Share something special about you, like how you developed an interest in this career area or what excites you about beginning your professional journey in your chosen field.
When you are sharing your story with an employer, remember the key goal is translating the value of your past experiences. Be prepared to discuss how your education or experiences allowed you to develop skills and gain knowledge that will make you a valuable asset to the company.
In our conversations with recruiters, they mentioned their companies are looking for students to have developed communication skills more than any other skill. You have to show you can communicate effectively in these conversations.
Beth Karabin, a Career & Internship Specialist at SuccessWorks, recommends practicing talking about yourself professionally before the fair — and doing it out loud.
"Practice with a mirror, with your roommates or friends or family, with SuccessWorks, with Big Interview, with your cell phone or even TikTok!" Karabin says. "It'll feel weird when you start, but you'll see the payoff of the work when you're under the pressure of meeting a new person you want to impress."
In summary, you should be ready to introduce yourself with a roughly 30-second elevator pitch to share a part of your story of how you ended up where you are today. Wrap it up with a question for the recruiter to kickstart your conversation. 
SHOW INTEREST & BE ENTHUSIASTIC

You can show your interest and enthusiasm in many different ways at the career fair.
The easiest way to accomplish this is by approaching a recruiter and starting the conversation yourself. Most recruiters are impressed immediately by a student that can approach them with a smile!
A recruiter from Northwestern Mutual shared: "We don't want to start the conversation. We want to see a student come up to us, excited to talk about both their skills and about Northwestern Mutual."
Another one of the best ways to communicate your interest is doing prior research and utilizing your knowledge of the company at the time of the fair. Here are some of the ways recruiters recommended conducting prior research or incorporating it into your conversation: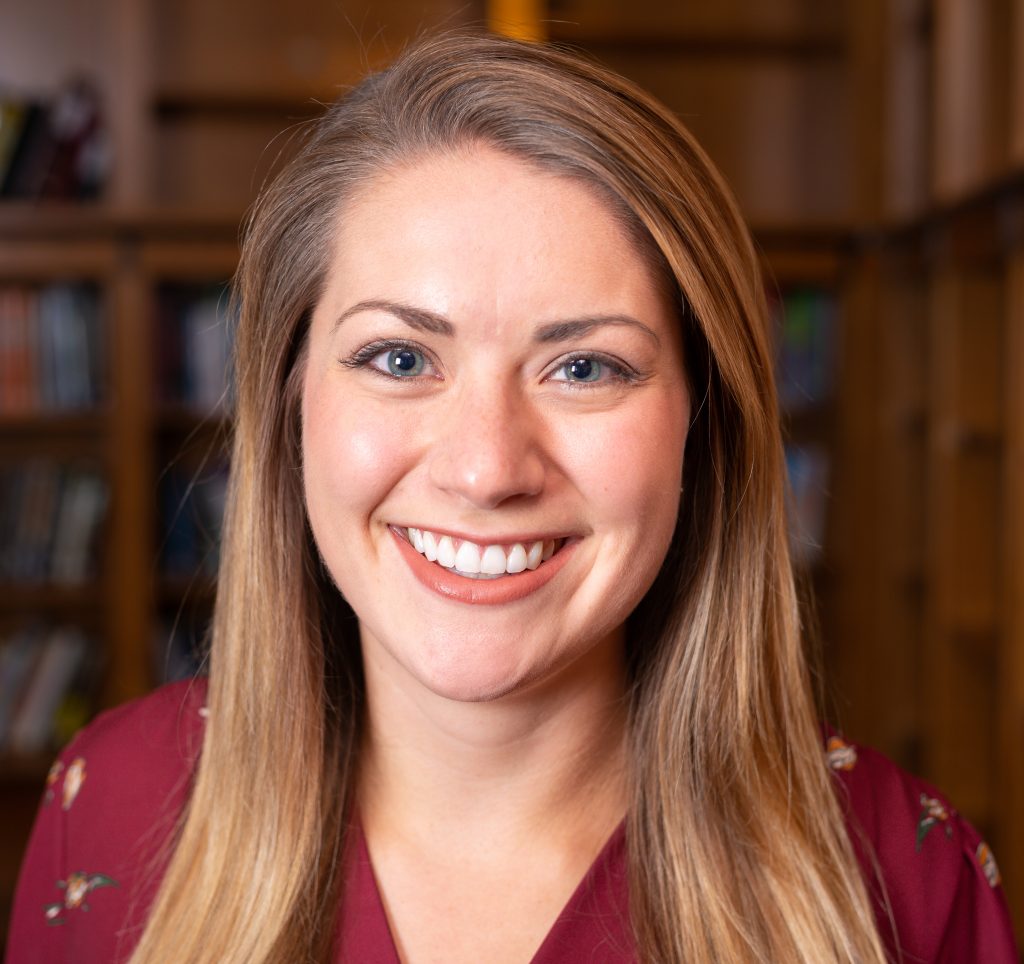 "Students should check out the company careers website for more info on our careers and working at Epic. We also recommend learning more about our software and the cool projects our teams and community members develop.
Epic

"Gain an appreciation for the industry and company's latest current events by reviewing news articles, press releases, and LinkedIn posts."
Baker Tilly

"If a student can tell me why they want this position and why they want to work for General Mills specifically, I always remember them."
General Mills

"At the end of the day, I am going to remember the great conversation we had about you and why you want to work for my company."
Kohl's
Asking intentional questions and getting to know the recruiter are great methods of conveying enthusiasm. Ask them about their career path or what they do in their current role. In summary, you can leave a positive impression by approaching an employer, starting a conversation, and communicating your interest and eagerness to learn and work at their company.
BE INTENTIONAL
Being intentional is all about showing the recruiter you care enough about their company to take some of your own time to prepare and formulate quality questions. Having knowledge of the company and asking less traditional, more intentional questions will excite recruiters and help them remember you.
In order to be intentional, it is important to write down your questions for each company and bring them to the fair. By having questions ready to go, the recruiter will know you took extra steps to be prepared, which is something they will appreciate and keep in mind.
So, what kind of questions should you ask a recruiter? There is no right or wrong answer, but more considerate, fresh questions are always more well-received.
A recruiter from Northwestern Mutual's University Relations Team shared the best question they've ever been asked at a career fair: "Can you share insights into how someone you hired in the past became successful at Northwestern Mutual?"
They said this question stood out because they had never been asked it before and could tell the student thought intentionally about what information they wanted to take away from the conversation.
While you do not need to ask earth-shattering questions never heard before at a career fair, try to stay away from basic questions that you could find answers to on the company's website. Examples of non-intentional or poorly-received questions could be: "What jobs do you have open/available?" or "What are the duties of the internship?"
According to recruiters, asking this type of question shows the student has not thought seriously or intentionally about their questions.
Instead, ask something like: "What sorts of projects could I be assigned to in this role?" or "How is performance evaluated?" Be creative. Ask questions to get the information you need to gain an understanding of the company or role.
In summary, it is critical to take the time to research and prepare questions before the fair. Being prepared will not only help you feel less intimidated or nervous, it will leave a good impression on any recruiter.
END THE CONVERSATION WITH ACTION
Networking does not stop at the end of the career fair. Recruiters either expect or are impressed by students that continue showing interest in their companies or open positions in other ways after the fair.
So, be sure to end your conversation with a recruiter by requesting some method of contact so you can follow-up with them after the fair.

Steinhafels recruiter and UW alumna Amy Van De Hay encourages students to ask something similar like, "How can I follow up with you? Can I connect with you on LinkedIn? When is your company's next event?"
According to most recruiters, timeliness is crucial. Within a few days of the fair, do not forget to connect with recruiters on LinkedIn with a personalized message and send an email, or mailed, thank you note. Remember to reference the UW-Madison career fair you participated in and include key points you may have discussed with the employer to remind them of your conversation.
Then, continue to be proactive! Do not wait to hear from the recruiter/company — if you are interested, you need to show it.
Recruiters from Northwestern Mutual recommended students demonstrate their continued interest by taking advantage of the company's resources after the career fair, like information sessions, coffee chats or other events.
In summary, you should get a recruiter's contact information, send a personalized message within a few days after the fair, and continue showing your interest in other ways.
---
Keep in mind that every recruiter you speak with was once in your shoes. Remember they are here to help YOU start your career off on the right foot!
If you still have questions about how to prepare for the career fair, check out more resources on the SuccessWorks website or set up an appointment with a SuccessWorks advisor.
---
EXPLORE POSTIONS AT THESE COMPANIES
---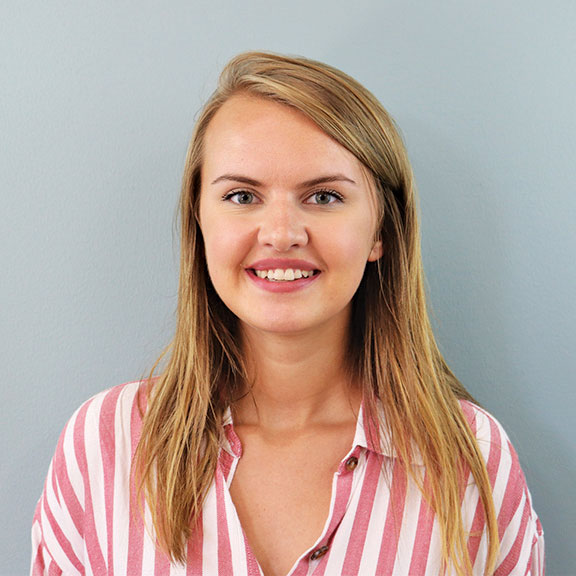 Emma Gran is an Employer Relations Assistant at SuccessWorks, where she collaborates with the Marketing and Employer Relations teams to write articles supporting student success. She is also a senior studying Journalism and Political Science at UW-Madison.