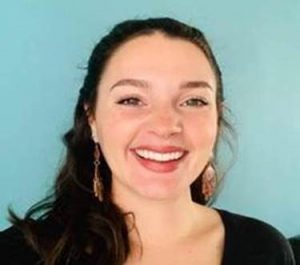 Mikaela (Mickey) Tennis ('14) is an Environmental Educator who majored in International Studies, French, and Environmental Studies at UW-Madison. 
Upon graduating, she continued exploring her international and language interests by teaching English in Thailand with Xplore Asia. After that challenging and rewarding experience, she still wanted to use and develop her interests and skills in the environment and teaching. Applying to and joining the Peace Corps allowed her to do just that, and she ended up landing a position in San Pedro Ecatepec, Tlaxcala, Mexico.
As a volunteer, she served with the Mexican Forest Service (CONAFOR) on projects promoting environmental education and awareness as well as strategies to combat climate change. She worked primarily in schools undergoing projects such as gardens, composts, sustainable benches, and talks on forest fire prevention, climate change and trash separation.
---
Q: How have you been able to use what you learned in the Peace Corps to your current work as a remote environmental educator?
A: My time as an Environmental Education volunteer taught me that environmental education has to be relevant to be understood. Whether you're working with kids or adults, connecting real-life examples with a larger, global concept is essential to fostering a lasting love for the environment as well as an understanding of how different people experience issues. In my work as a remote environmental educator I always encourage my students to make connections between their personal life and the topic we're learning about, whether that's climate change, agriculture or environmental justice.
---
Volunteering in the Peace Corps is one way to build your own foundation of deeper understanding of environmental issues that affect different regions of the world. If you're interested in learning more, SuccessWorks can connect you with alumni like Mickey to ask about the application process or any other questions. You can also connect with UW-Madison's Peace Corps campus recruiting office.
Maureen Muldoon, Career & Internship Specialist with SuccessWorks, spoke with Mickey in October 2020. Learn more about career paths and how to get a job or internship in environmental careers at our Environment, Natural Resources, & Wildlife Career Community hub.