A message from Dean John Karl Scholz:

September is one of my favorite times of the year. UW-Madison is buzzing with excitement. Students are on campus, some for the first time, full of hopes and dreams. Just a couple weeks ago, I had the pleasure of welcoming thousands of first-year students to the College as part of Convocation events.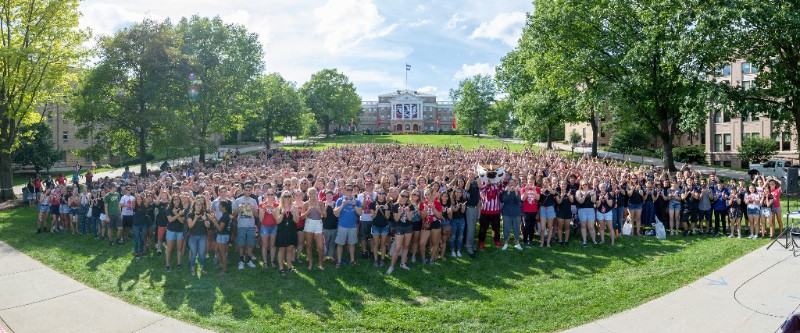 As I speak with students during their first days on campus, I strive to build anticipation and excitement for what a great place L&S is for learning and exploring. I show how their L&S education will prepare them to lead a great life and make a great living and also share the numerous ways the College of Letters & Science supports our students throughout their journeys.
You won't be surprised to hear that I tell all of our new students to take our career development course, Taking Initiative (Interdisciplinary LS 210), taught by rock star Professor Greg Downey. In many ways, Taking Initiative is the full package. It helps students reflect on their strengths and their degree and the valuable skills they are acquiring here. It builds confidence that regardless of their major, they have the opportunity to achieve great things after graduation.
We do this by helping students make tangible connections between where they've been, where they are now, and where they're going. And between Professor Downey, the teaching assistants, and the career advisors and alumni mentors who attend discussion sections, our students get a taste for what an incredible support system and role models they have as they continue to explore career options and prepare for employment.
Professor Greg Downey on How Taking Initiative Prepares Students for Jobs of the Future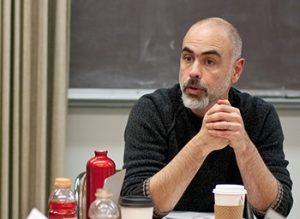 "(The) future will also be full of smart and engaged Badgers, working across the public and private sectors in industries that haven't even been created yet, making sure that the imagination, understanding, and empathy of the human perspective always takes priority over the cold recommendations of algorithms."
Read more.
Colleagues across the country are taking notice of our work. Texas Christian University examined career development courses nationwide and ranked Taking Initiative among the top courses worth emulating. Many of our peers, including Rutgers and Minnesota, have sought Greg's advice on creating their own course. What Greg is doing with this course is inspiring.
I invite you to hear from Greg and to explore Taking Initiative yourself. Take a glance at his 190-page textbook and explore his sixteen bite-sized assignments.

The feedback we hear from students who enroll in Taking Initiative is inspiring:
"I think the most important thing I learned in this course would be having more confidence. I didn't think I had any skills that would be beneficial in any professional environment. By revising my resume and creating the CAR [Context Action Result] statements, I realized that I already had experience that I could talk about and I obtained skills from those experiences. My resume has improved tremendously and boosted my confidence."

"I got a Human Resources internship in the Twin Cities for this summer. I used techniques for interviewing that I learned in class, like reflecting on my strengths and weaknesses, and using personal stories to explain them."
I can't underscore this point enough: the impact the course is having on students is tremendous. From increased confidence in articulating the skills and competencies learned through their L&S degree to feeling more effective at describing their personal brand, students are leaving the course more equipped to take advantage of their college experience and are ready to engage in further career preparation. The course has now reached 1,319 students and enrollment remains steady at about 150 students per semester.
I'll leave you with one more bit of exciting news. We're now piloting brand new, three-credit course that builds on the Taking Initiative Career Course. LS 215: Communicating About Careers, offered in spring, 2019) gives our students more content, more opportunities to connect and more credit hours. Plus, LS 215 fulfills a general education requirement all L&S students need to graduate.
Each of these courses represents a huge step toward ensuring everyone of our students makes career readiness an integral part of their entire UW experience, from first-year to graduation.
On, Wisconsin!
John Karl Scholz
Dean and Nellie June Gray Professor of Economics
College of Letters & Science