American Family Insurance Offers Guidance During Mock Interview Days

The American Family Insurance partnership with SuccessWorks means L&S students gain invaluable experience developing the knowledge and confidence they need for success beyond Bascom Hill.
During mock interviews with students right here at SuccessWorks, Jennifer Thue of American Family Insurance gives students opportunities to practice professional interviewing skills, so they're ready to impress recruiters and hiring managers when a real job internship is on the line.
Here's a short Q&A with Jennifer, who recently led mock interview that turned into a real American Family Insurance summer internship opportunity for an L&S Badger.
Tell us about your role at American Family Insurance
I have been with American Family Insurance for 15 years, and specifically in Talent Acquisition as a recruiter for 11. I work hard to fill different corporate positions every year, but my main focus is Information Technology roles. I partner closely with hiring managers to identify talent needs for their teams. Then I go out and find people who have those talents using resources such as professional networks, social media, employee referrals and job fairs, among others.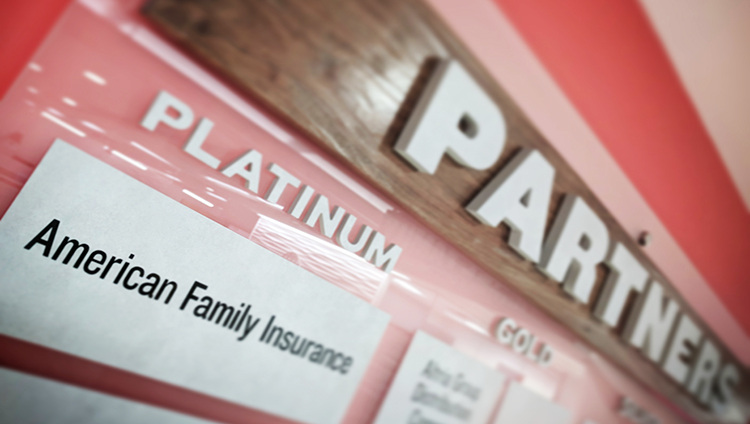 Is there anything that surprises you about Mock Interview Days?
The mock interviews are always so well planned and organized. I really enjoy working with the SuccessWorks team – they are such advocates for their students. There's always a great turnout of students (especially given the new location on 711 State Street, 3rd floor) and I get to talk with a wide variety of students – so many different majors.
Every student is so well prepared and open to my feedback. I feel it's important to set candidates at ease during interviews, so I try to make the mock interview more like a conversation than a formal interview, which helps students remain relaxed. I also want to make sure the students I meet get all of their questions answered regarding their resumes, cover letters, applying for jobs and of course interviewing.
I have been participating in these mock interviews for the last four years and I get very excited about the caliber of students I see in those interviews. I really enjoy the conversations, not to mention that I love providing students with great insider tips so they rock their future interviews and land amazing positions as a result!

– Jennifer Thune, American Family Insurance
This past fall's mock interviews were especially great because of one particular student that I met with named Nick. As I was conducting the mock interview with Nick, it occurred to me I had a perfect IT internship for his skills, interests and background! Within two weeks from the time of his mock interview, we brought Nick onsite to our corporate headquarters for an interview with the hiring manager.
Nick did a great job in the interview and received a formal offer for an internship. We are so very excited to have Nick join our team in May 2018. Students should always remember that you never know how a mock interview could help your career aspirations come true!
What suggestions do you have for students attending Mock Interviews?
Come prepared to ask questions related to interviews, cover letters and resumes. We want to share our experiences, perspectives and tips regarding what to expect in terms of the interview process so you can get that dream job. We will practice interview questions with you and provide great feedback on your interviewing skills. Take advantage of all mock interview opportunities!
Oh, and one more thing, more than 70 percent of all jobs are found through your network. Mock interviews are also a way to expand your network, providing you with resources who can help you with your job search and any related questions you have now or in the future.
Need help rocking your interview? Check out more SuccessWorks Mock Interview Days, or set up a mock interview with an expert career advisor.