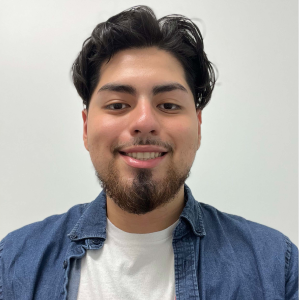 About Me
Hometown: Milwaukee, WI
Major: Legal Studies, Human Development Family Studies, Certificate in Chicano Latino Studies 
Hobbies: Soccer, concerts, watching movies/shows, cooking  
What are your current post-graduation plans?
I'll probably treat myself to a nice long vacation. After that, I will be in law school, grinding out for the next three years! 
What is your favorite or least favorite job you've had?
Working as a PEOPLE mentor for high school students during the summer. While every job has its ups and downs, this position gave me the chance to reconnect with the same program that contributed to where I am today.  
What is one thing you've learned about careers that you wish you'd known earlier?
It's okay to not get an internship right off the bat, sometimes you may need the time to figure things out. Sometimes that temporary job is okay to have instead, if you can gain a unique experience or skill out of it, then I believe there's much more value there than you may have initially thought.  
What do you like about working as a peer advisor at SuccessWorks?: 
As a peer advisor, I look forward to helping someone new every day. Rather, it is coming in for a quick question or giving feedback on a resume. Having the ability to provide people with valuable information towards their goals is a passion of mines that will never wear out.