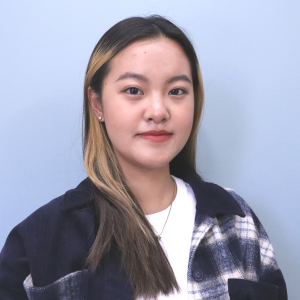 About Me
Hometown: Kunming, China
Major: Math & Personal Finance
Hobbies: Swimming, cooking
What are your current post-graduation plans?
I am looking for full-time opportunities in the wealth management industry.
What is your favorite or least favorite job you've had?
My favorite–I worked for a B&B on an island in southern China for a month. The island is very beautiful and the life there was just chill and peaceful.
What is one thing you've learned about careers that you wish you'd known earlier?
I wish I realize the importance of building connections and begin networking earlier.
What do you like about working as a peer advisor at SuccessWorks?
The working environment is great and everyone is friendly and willing to help. I also enjoying talking to students from different background and I am glad I could provide help in career preparation and help them to be successful.