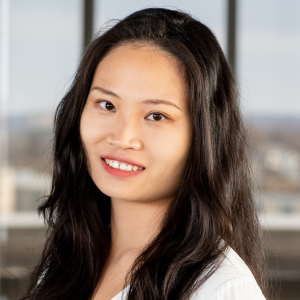 About Me
Hometown: Luoyang, China
Major: Educational Specialist in School Psychology 
Hobbies: Rock climbing, snowboarding, running, and hiking
What are your current post-graduation plans?
I plan to work as a school psychologist in an elementary school or high school!
What is your favorite or least favorite job you've had?
My favorite job was conducting executive function assessments with 4k students. I visited many elementary schools and worked with students from different backgrounds. It was fun to problem solve with 4k kids.
What is one thing you've learned about careers that you wish you'd known earlier?
Career planning is a lifelong exploration. Your current major(s) does not determine your future career path. Be open-minded and ready for new opportunities and challenges.
What do you like about working as a peer advisor at SuccessWorks?
I love meeting students at different stages of career development and getting to know their stories. I am inspired by their enthusiasm for careers.