Connect With L&S Students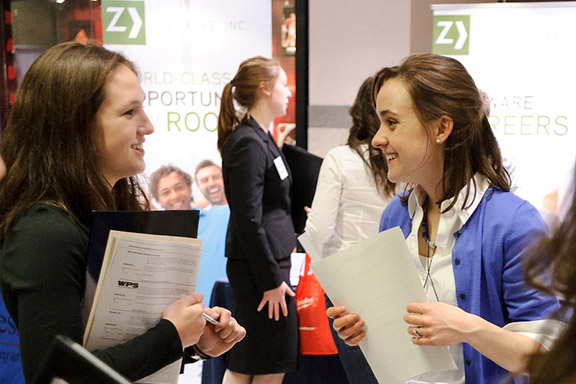 Career Fair Registrations Open July 1
Multiple in-person & virtual career fairs give employers opportunities to hire students from all majors on campus, or to focus in on students interested in specific fields and industries.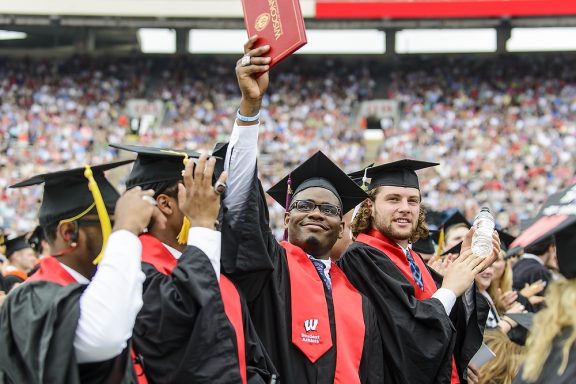 Recruit Diverse Students
SuccessWorks is committed to working with employers to provide equitable and inclusive practices in recruiting and the workplace. Work with us to build an approach that works best for your organization.
"L&S graduates are the ones moving up in our organization."

Milwaukee Tool
"The SuccessWorks team is the ultimate solution in closing the gap between us and the university. They are a huge resource for our talent pipeline, community outreach and employer branding initiatives. The team helps us stay connected to events and students on campus, works with us to find out our needs, and meets our needs by connecting us to their vast network and resources on campus."

Yahara Software
Student Programs Boost Recruitment
Employers with intentional involvement in student programs have better recruitment outcomes. Here's how you can build a relationship with SuccessWorks that strengthens your hiring agenda:
Attend a networking event, or work with us to create a new one
Participate in student development events, like Mock Interviews, Fair Prep Nights and workshops
Join our on-demand list for faculty and staff event requests
Consult with our Career Advisors on how to prepare students, company updates or changing industry trends
Notify us of changes in company recruiter contacts
Chat with our team for end-of-term or summer debrief check-ins
Report hires to the SuccessWorks Employer Relations Team

Personalized assistance through comprehensive services for employers:
Free consultation on recruitment strategy
Shared knowledge and information on our college, students and UW-Madison
Posting jobs on Handshake and assistance with using the system
Referrals to relevant staff on campus
Post Jobs & Internships
Use Handshake to connect with over 18,000 Letters & Science students, plus candidates from all other UW-Madison schools and colleges.
UW-Madison Recruiting Policy
"This document outlines the policies and expectations that regulate employers' recruitment activities on the University of Wisconsin-Madison campus. These policies are designed to create a recruiting environment that is fair and equitable for all UWMadison students. The policies are also intended to make recruiters' efforts to attract talented students fair and efficient for all employers." Continue reading.