The Career Closet is all about giving first generation students, historically underrepresented students, and students with financial need access to professional and business casual attire. It's important to make a good first impression for an interview, attending a career fair, or that first day on the job or internship.  SuccessWorks at the College of Letters & Science makes it a priority to offer a free service of gently used attire that L&S students can keep and wear for any future career related events.
Free professional attire available from the Career Closet includes: 
Button-down shirts/blouses/sweaters
Dress pants/skirts
Blazers/jackets
Dresses/suits
Accessories (ties, scarves, belts, padfolios, etc.)
Students can choose and keep up to four items from the Career Closet each semester.
No appointment necessary. SuccessWorks staff can even offer tips on how to dress for success.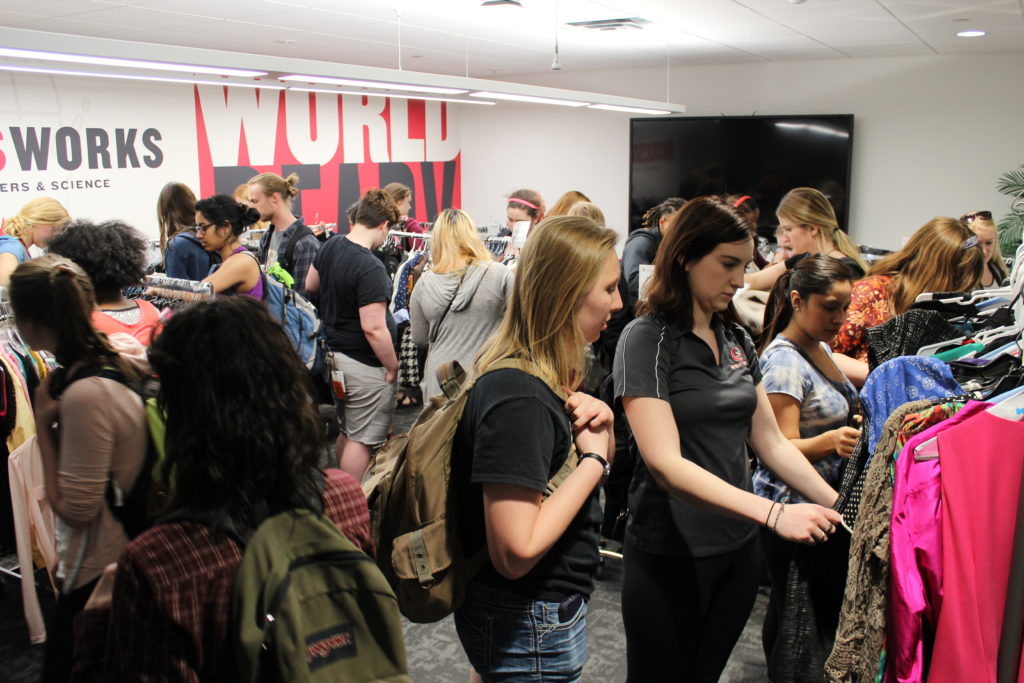 Spring '18 Career Closet Event
In spring 2018, a Career Closet event served over 200 students with approximately 500 items leaving with students over a three hour period. SuccessWorks will offer similar events in 2018-2019 to continue giving L&S students the professional attire they need to dress for success. One student told us, "This couldn't have come at a better time because I didn't have any clothes for my internship this summer!"
Make a Donation
The Career Closet is made possible through the donations of generous UW faculty & staff, alumni, employers, community members, and local consignment shops Simply Savvy and Re-threads.
It's easy to donate to the Career Closet. We accept donations of contemporary (no more than 5 years old), new or gently used, and dry cleaned (or in clean condition) items.  Sorry, no shoes or socks. Gift cards are accepted in smaller increments ($25-$50) for students to purchase shoes or socks.
Please bring these items to SuccessWorks on the 3rd floor of the University Book Store at 711 State Street between 8:30am to 4:30pm M-F.