Through the Community Impact Internship Program, SuccessWorks connects students in the College of Letters & Science with Madison-area non-profits and small businesses to support students' careers and the mission-based work of local community organizations. 
What Community Impact Interns can do for your organization
Community Impact Internships support organizations engaged in social justice work or in arts & humanities spaces. SuccessWorks collaborates with organizations strategically around their budgets to ensure interns are compensated, which increases access to these opportunities for all College of Letters & Science students.
Depending on your organization's needs, students could assist in fundraising and event planning, create or update flyers and websites, develop a social media campaign, research grant opportunities and help write proposals, or conduct data analysis and program evaluation, for example. We just ask that interns are involved in meaningful work that contributes to both your organization and their learning as students and aspiring professionals. We are happy to work with you to create a job description with mutually beneficial outcomes for your organization and the student.
How much time does this take?
We are happy to support you through the recruitment, onboarding, and training process. We also help with all the bureaucracy and paperwork, because we know that's not really the fun part.
Hours per week
Once hired, we recommend interns work 10-15 hours per week during the fall or spring semesters, and 15-20 hours per week during the summer semester. The minimum requirement is that students work at least 5 hours a week during fall or spring and at least 10 hours a week during summer.
How do the interns get paid?
We have a variety of ways to make sure students are compensated for their work. Our office will work with you and the students you hire to explore all available options. We often utilize Federal Work Study funding, as well as our own funding available to students with financial need. Some organizations we work with are unable to contribute anything to intern salaries, while others pay for part or all of their intern's wages. We will work to find a realistic and sustainable option for you.
Who are these students?
The College of Letters and Science at UW-Madison is home to more than 18,000 undergraduate students in 65 majors. Many of them are passionate about social justice, the arts and humanities,  and they're looking for ways to supplement their liberal arts education with real work experience. This program is for undergraduate students only. 
Who is SuccessWorks?
SuccessWorks is the personal and professional development office for students in the College of Letters & Science. You may have heard of offices like ours referred to as "career services." We help students think about and prepare for their next steps after graduation.
Learn More
This is an accordion element with a series of buttons that open and close related content panels.
How SuccessWorks Supports Participating Employers
Connecting you with a highly skilled applicant pool
SuccessWorks serves over 15,000 students in the College of Letters and Science, with a huge variety of majors and experience levels. Whether you need support writing communications, analyzing data, research grant opportunities, or building a website, we can connect you with students who would love to help.
Application logistics
SuccessWorks can not only set up an internship application system that is tailored to your needs, but will promote it to relevant Career Communities, departments, and student groups at UW-Madison. You can choose how you would like to receive the applications, on the timeline that works with your schedule.
Funding advice and work study assistance
A wage or stipend can make a huge difference in ensuring that your internship is accessible to students with financial need. SuccessWorks can help you navigate the federal work study program to have 75% of your intern's wage provided by the federal government, or support students who don't qualify for work study through a stipend.
How SuccessWorks Can Support Your Interns
Advising and check-ins
During the internship, SuccessWorks advisors will check in with your interns to see how things are going. Encourage your students to take advantage of these conversations to process and reflect on their experience.
Professional development opportunities
In addition to advising, SuccessWorks also creates programming to help students explore new career paths and gain professional skills. These include workshops, alumni networking events, case studies, and more! If you or your intern(s) have ideas for future programs, please let us know.
Job and internship search resources
We hope you have an amazing experience with your intern, but eventually, the time will come for them to move on. When that time comes, SuccessWorks can help them find another professional development opportunity or full-time job that allows them to continue building their skills and progressing in their careers.
Expectations & Responsibilities
Internship Host Expectations
Work with SuccessWorks to define an internship project

Complete paperwork for work study eligibility

Select interns from candidate pool through application review and/or interviews

Assign an appropriate amount of educational, meaningful work for the interns; though this work can differ from the original position description, it should stay within the same educational realm

Provide regularly scheduled check-ins with the interns over phone, video, or in-person; check-ins can be scheduled with each intern individually or as a group, but should occur at least once every two weeks. 

Track the number of hours worked by each intern

For any work study interns, approve hours on a bi-weekly basis

Complete mid-internship and post-internship check-ins with SuccessWorks

Update SuccessWorks with any issues, or changes to the intern projects or schedules
SuccessWorks Expectations
Work with the internship host to define an internship project

Post and promote the opportunity to relevant UW-Madison students

Ensure that the host has all necessary information and support to select their interns 

Work with the Office of Financial Aid to get work study approval for the host

Pay 25% of federal work study (government pays 75%) for eligible interns: Eligibility is determined by the FAFSA application submitted to the UW-Madison Office of Financial Aid. Because SuccessWorks serves students in the College of Letters and Science, we are not able to fund students enrolled in other UW-Madison schools and colleges.

Provide stipends/scholarships when possible, as determined by available funds

Schedule mid-internship and post-internship check-ins with internship host

Check in with students after the internship has begun to provide any required support
Important Dates
Fall Internships
July-August: Define internship project
August-September 15th: Recruit students
September 15th-October 1st: Interviews and offers:
October 1st: Hiring deadline
Spring Internships
October-November: Define internship project
December-January 15th: Recruit students
January 15th-February 1: Interviews and offers
February 1st: Hiring deadline
Summer Internships
February-March: Define internship project
March-April 30th: Recruit students
April 30th-May 30th: Interviews and offers
May 30th: Hiring deadline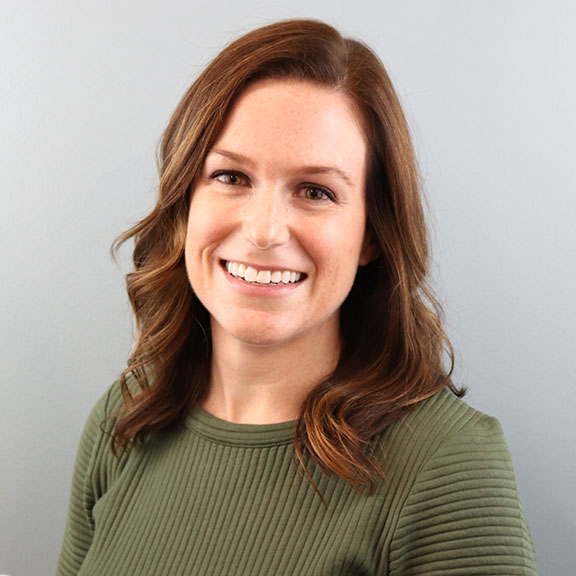 "The Community Impact Internship Program provides needed support for local organizations with limited budgets. It is also an excellent opportunity for students to learn and grow their skills for future careers."
Get in touch with Kathleen to start a conversation about how your Madison-area organization can start hosting student interns from the College of Letters & Science
Kathleen Rause
Internship Coordinator
kathleen.rause@wisc.edu