Registration  |  Location  |  Hotel & Travel  |  Dining  |  Schedule & Agenda  |  Contact

May 17 – 18, 2018  |  Chicago, IL
Meet with leaders of liberal arts and sciences career initiatives from across the Big 10+.
This meeting came about through a discussion by the Liberal Arts and Sciences Deans Group at their Big Ten Academic Alliance meeting, who identified an interest in better defining the unique needs of liberal arts students in their career preparation and the role the liberal arts college can serve in supporting these students more effectively.
Meeting Goals: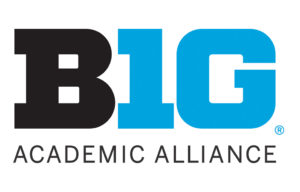 Work toward developing a framework for liberal arts career preparation that will inform the work going on at our own universities.
Develop a strategy for advocating for liberal arts students' needs and the work we're doing to address them.
Get to know others doing similar work, share ideas, and explore opportunities for collaboration.
This is an accordion element with a series of buttons that open and close related content panels.
Planning Committee
Kristi Coleman
Associate Director, Strategic Initiatives and Operations, Career Services Network
Michigan State University
colem239@vps.msu.edu
Brian Guerrero
Senior Director, The Center for Career and Professional Success
The Ohio State University College of Arts and Sciences
guerrero.75@osu.edu
Joseph Lovejoy
Director, Walter Center for Career Achievement
Indiana University
jflovejo@indiana.edu
Rebekah Paré
Associate Dean and Executive Director, SuccessWorks at the College of Letters & Science, L&S Career Initiative
University of Wisconsin-Madison
rebekah.pare@wisc.edu
Lori Sparger
Chief Operating Officer for the College of Liberal Arts
Purdue University
lsparger@purdue.edu
Paul Timmins
Director of Career Services, College of Liberal Arts
University of Minnesota
timmi004@umn.edu
Paula Wishart
Assistant Dean of Student Development and Career Initiatives, College of Literature, Science, and the Arts
University of Michigan
pwishart@umich.edu