Badgers on Track is your guide to getting experience, making connections, and finding jobs and internships in the COVID economy. Your plans might have been disrupted or changed, but you've got this, and we've got your back. Most of these programs and resources are available to students and recent graduates of all majors, so get started below.
While there are still great resources available on this page, check out our Fall Career Focus Weeks for your guide to getting a job or internship this fall.
Virtual Workshops
Current students and recent grads, come learn from Career & Internship Specialists and advisors at these live, online sessions.
Make sure to RSVP on Handshake to save your spot and participate. 
How to Find Jobs & Internships During COVID-19
Tuesday, June 16 / 1:00pm CDT
Opportunities are out there, and we'll help you get them. From micro-internships and short-term projects to full time jobs and traditional internships, you'll learn how to find the right positions for you.
Networking: Make Connections that Matter
Wednesday, June 24 / 11:00am CDT
Connecting with the right person might get you in the door for opportunities you might not have found otherwise – and it can be done online, from anywhere. We'll help you get started.
How to Stand Out with Your Resume & Cover Letter
Thursday, July 9 / 2:00pm CDT
Come learn how to make sure your application gets to the top of the recruiter's pile. We'll cover the need-to-knows of building a great resume and cover letter, plus tips for making your applications stand out.
Virtual Interviewing with Confidence
Tuesday, July 14 / 1:00pm CDT
With physical distancing, virtual interviews are becoming the norm for many employers. You'll get tips, insights, and even a bit of practice to help you feel confident and ready for your next interview.
Virtual Case Study Experiences
All majors are invited to participate in these case study simulations to learn, explore, and experience what it's like to work in a professional field. RSVP on Handshake to save your spot.
Design Thinking Experience: Problem Solving in the Modern Workplace
Wednesday, July 22 / 9:00am – 1:00pm CDT
Design thinking – the process of innovation to solve complex problems, is a skill that's increasingly sought after by employers in today's marketplace. Learn about and get experience with design thinking with a team of other students to craft and propose solutions for a very current societal challenge – the future of the workplace.
Sponsored by the School of Human Ecology
Medical Device Competitive Analysis Experience
Tuesday, July 28 / 12:00pm – 5:00pm CDT
Perfect for students interested in healthcare, business, or engineering! You'll learn about medical device regulation and process approval, perform part of a competitive analysis for a device, and work in teams with other students to create a mock presentation of your analysis.
Sponsored by the College of Agricultural & Life Sciences
"Change is the only constant in life": Business Lessons Learned from COVID-19 with Procter and Gamble (P&G)
Friday, July 24 / 1:00pm – 4:00pm CDT
Join professional staff members from Procter & Gamble (P&G) to learn and participate in assessing the effects of COVID-19 on the consumer packaged goods (CPG) industry. You'll learn about P&G and work with other students in small group exercises to simulate professional assessments in the industry.
Sponsored by the Wisconsin School of Business
Composing an Environmental Policy Fact Sheet
Thursday, July 30 / 12:30pm – 4:30pm CDT
Interested in careers in government, policy, the environment, nonprofits, or communications? You'll work with a small team of other students on a hypothetical task – persuading a member of congress on environmental policy. Plus, learn from and connect with Badger alumni who have experience in the field!
Sponsored by SuccessWorks
Find a Job or Internship
The job market may look very different at the moment, but there are opportunities available – and we can help you get them. Many companies are still moving ahead with job and internship hiring.
Also check out our guide to navigating internships during COVID-19 for more tips on finding positions.
Micro-Internships

These are short-term, paid projects that typically cover 5 to 40 hours per week. Many can even be completed remotely.
You'll develop skills and get experience while working on projects from real employers–which means making real connections doing real work.
Jobs & Internships

Opportunities are out there, and Handshake is the place to find them.
UW-Madison students of all majors & academic levels can search and apply for positions. To find remote opportunities, use search labels "remote full-time" or "remote internship."
Build Your Network
Can you network while physical distancing or from home? Absolutely! So much networking is already done online, so this transition may be easier than you think. Badger alumni and other professionals want to help you on your path to success.
For help getting started, check out our complete guide to networking.
Learn the basics of how to get started networking.
Virtual or Phone Advising
Wherever you are, we're here for you and ready to chat online or by phone throughout the summer and beyond. L&S students and recent grads can make an appointment with a Career & Internship Specialist.
If you're looking for advising or resources from your school or college, check out this page.
Learn on Your Own
We've got tips, tools, and guides that can help you build skills, get experience, make connections, and land a job or internship – all at your own pace. Check out our featured resources below.
For interview prep, try Big Interview to learn, practice, and build your interview skills.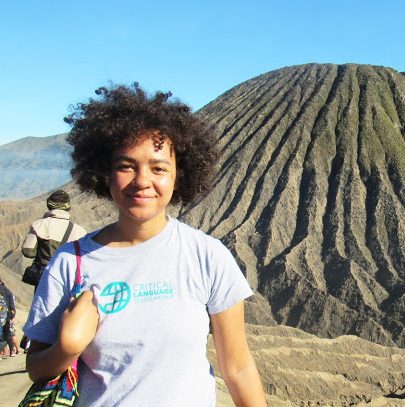 "My biggest concern is that the class of 2020 will get caught in limbo, waiting for job freezes to be lifted. SuccessWorks is helping me become open to new opportunities, with employers that weren't on my radar before."
Betty Nen (2020, Political Science & Southeast Asian Studies)
Promo Toolkit
Want to help share Badgers on Track with students, alumni, or others? Check out our promo toolkit for social media posts, shareable graphics, PowerPoint slides, sample messaging, and more.