By Emma Gran – Journalism & Political Science, 2022
Finding a paid internship at a local organization or non-profit can be a challenge.  But for students seeking positions that combine their passions with professional skill-building, SuccessWorks is making the process a whole lot easier. 
Through the Community Impact Internship Program, SuccessWorks is partnering with Dane County non-profits and small businesses engaged in social justice work to create meaningful semester-long internship opportunities for undergraduate students.  The internship program diversifies the professional opportunities available to students in the College of Letters & Science, and gives them the rare chance to engage with social issues or underrepresented groups in their community through a paid internship position. 
Since the launch of these social justice-focused internships in the fall semester of 2020, over 50 students have completed internships at eight local organizations.  
The program offers positions for a wide range of majors, interests and skills, but every intern makes an impact through work that contributes to both the organization's mission and their own learning as students and aspiring professionals.  Student interns have assisted in fundraising and community outreach efforts, social media campaigns, event planning, research grant opportunities, data analysis and program evaluations.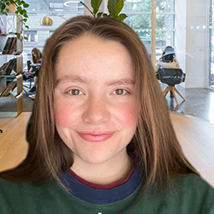 "This experience really improved my skills at collaboration, especially with people outside my industry and background," says Caroline Jeddeloh, who was a Data and Program Evaluation intern at FOSTER of Dane County in fall 2020.  "I also learned how to advocate for myself, because I had never had a supervisor consider my input on my job assignments. I learned how to articulate my opinions and speak up when there was a project I was interested in."
After Jeddeloh completed her internship, FOSTER offered her a short-term contract to continue her work.  For Jeddeloh, the internship helped her successfully begin her career in the non-profit industry, even though her background was in computer science. 
"I'd definitely recommend applying to this program," says Jeddeloh. "There are always a dozen projects you can try out, which really helps in narrowing down career goals. Also, the people you meet are amazing, and they really want to see you succeed." 
Beyond supporting students, the internship program offers essential support services to local non-profits and organizations, who often encounter financial or logistical challenges in creating and sustaining intern positions.  Participating organizations work collaboratively with SuccessWorks to plan, execute and fund internships in their offices depending on their unique needs and priorities.  
This program aims to directly mitigate common barriers, like limited funding and a lack of personnel and staffing, by offering support through the entire recruitment process and financial assistance.  SuccessWorks takes on the responsibilities of posting the internship online, promoting the program to students, and collecting applications to ease the workload on often strained non-profits. 
SuccessWorks' strong partnership with the Office of Student Financial Aid also helps facilitate funding options that organizations would have a hard time navigating on their own.  To support students with financial need, the program often utilizes funding from the Federal Work Study, and from philanthropic supporters of SuccessWorks.  SuccessWorks has already awarded $10,000 for wages and stipends. 
Emmeline Prattke and Kathleen Rause, co-managers of Community Impact Internships at SuccessWorks, crafted the program to build a new bridge between the College of Letters & Science and the greater city of Madison.  The two said building this program was their way of carrying out the Wisconsin Idea, which signifies that education should influence people's lives beyond the boundaries of the classroom.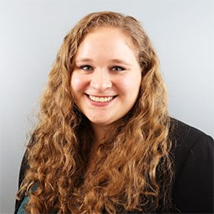 The program began to take shape during the summer of 2020, a historically challenging period for many communities and campuses across the nation.  With overlapping impacts stemming from the COVID-19 pandemic and widespread protests against racial injustice, the need for enhanced support of social justice initiatives and community organizations became clear. 
"We could see these distinct areas of need growing in our community over the summer," says Prattke, a Career and Internship Specialist for the Government, Policy, International Affairs, and Law Career Community at SuccessWorks.  "Internships were going away for students due to the pandemic and it was hard to find professional development opportunities. At the same time, there were many organizations in Madison doing essential social justice work, and needing additional support to meet a growing demand for their programs and services."
By offering professional support to underrepresented groups, non-profits and students in their community, Prattke and Rause say the program is cultivating strong, lasting connections between Madison's non-profit sector and students actively looking for ways to be more involved in creating a just and equitable society.
"Students are able to engage with a different part of the city in which they live, and local organizations —who may often feel like UW-Madison is an imposing monolith— get to personally interact with undergraduate L&S students," says Rause, Internship Coordinator and Career and Internship Specialist for the Non-Profit Management and Education Career Community at SuccessWorks. "The Community Impact Internship Program provides needed support for local organizations with limited budgets. It is also an excellent opportunity for students to learn and grow their skills for future careers."
The internship program has connected more students with social justice organizations than ever in spring 2022.  Local organizations, like JustDane and Healing Our Hearts, hired motivated students for their dynamic Madison offices in a variety of roles.  
"We are already bringing in new organizations from different areas and are working to build an expansive network," says Prattke. "We want to ensure opportunities to support social justice in our community continue to exist for many more years."
Prattke and Rause say the Community Impact Internship Program is continually growing as local organizations with a focus on the arts and humanities are added to the Community Impact Internship Program's social justice-focused opportunities.
---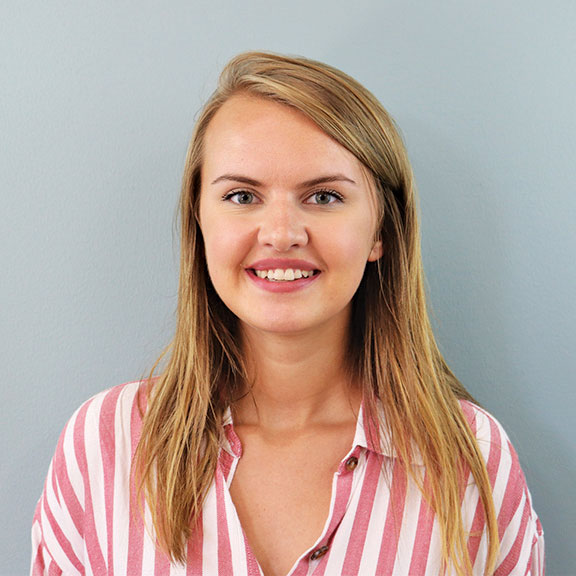 Emma Gran is an Employer Relations Assistant at SuccessWorks, where she collaborates with the Marketing and Employer Relations teams to write articles supporting student success. She is also a senior studying Journalism and Political Science at UW-Madison.